This season, join us as we celebrate those initial steps taken by bold and courageous leaders to partner with Water For People and bring change to their communities.
Transformational change starts with a single drop – a drop of hope for a better future.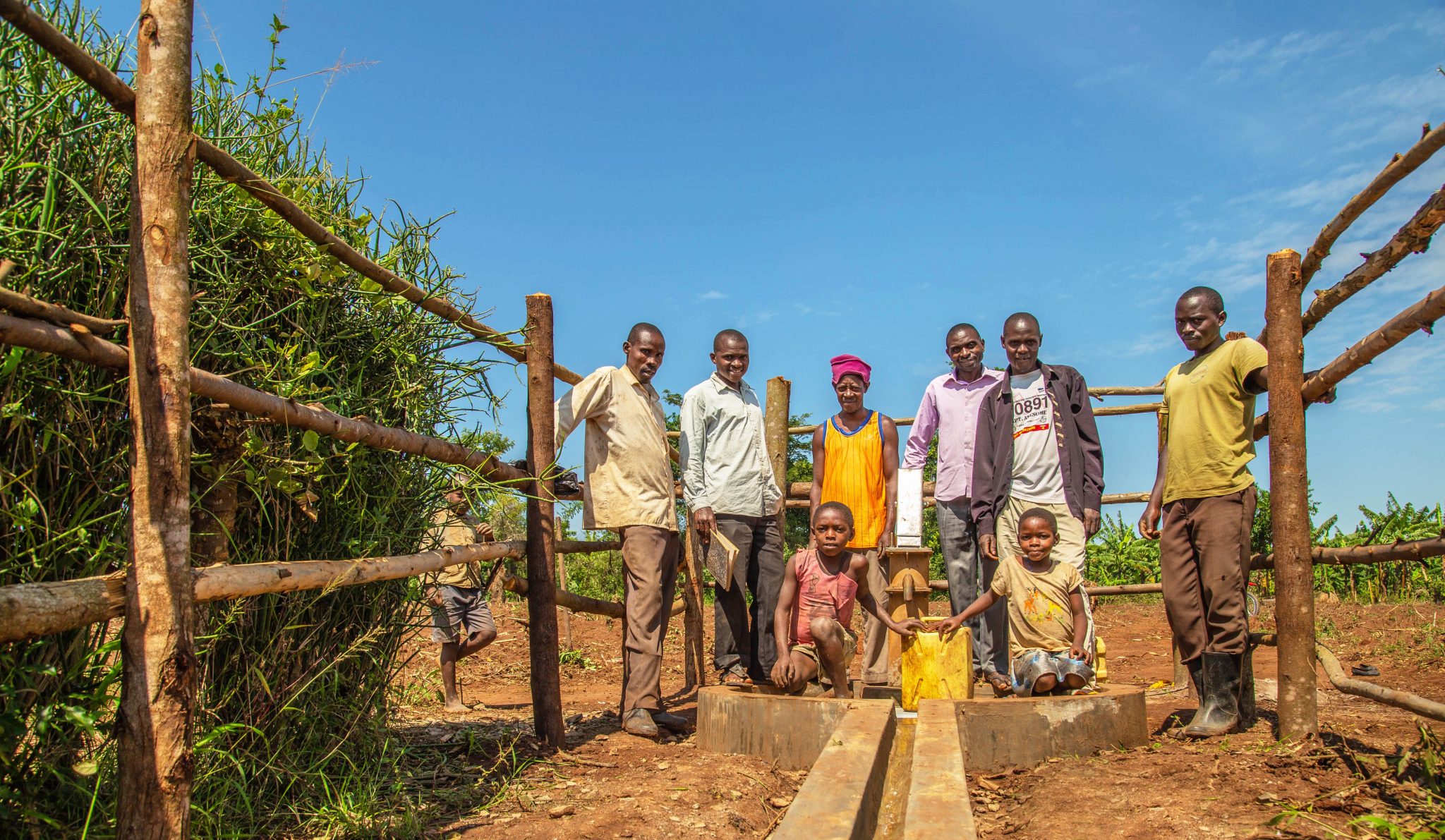 The Rugarama Village sits between hills and valleys in the southwestern region of Uganda, within the Kamwenge District. In this community, approximately 80 households were using one borehole as a water source. However, the pipes broke down and the village was left without safe water.
Read More

→
Water For People is an international nonprofit based in Denver, Colorado. Our goal is to bring water, sanitation, and hygiene services to everyone, and to make sure those solutions last forever.
We are working toward this ambitious goal by partnering with local community members, businesses, and governments, helping them bring sustainable water and sanitation systems to their communities. Then we ensure they have the training and tools they need to maintain those systems for generations.
We spend years, not days, in districts — working until every family, clinic, and school has safe, reliable water and sanitation services.
Explore the many ways to donate
to water for people
Send an ecard
Donating on behalf of someone else is an excellent gift for the socially conscious people in your life or a heartfelt way to honor a loved one's memory. You can choose to notify them with a personalized ecard. 
Gifts that Give Back
We are especially thankful for our partner companies that dedicate a portion of their sales to help people gain access to clean water and dignified toilets. Check out these gifts that give back when shopping this holiday season.
giving machines
While the Giving Machines won't be popping up in physical locations this year, our virtual giving provides a fun opportunity to continue the Light the World holiday tradition online.
amazon smile
Shop using Amazon Smile and Amazon will donate 0.5% of your purchases. Use your same Amazon account, just log in via smile.amazon.com and select Water For People as your charity of choice.