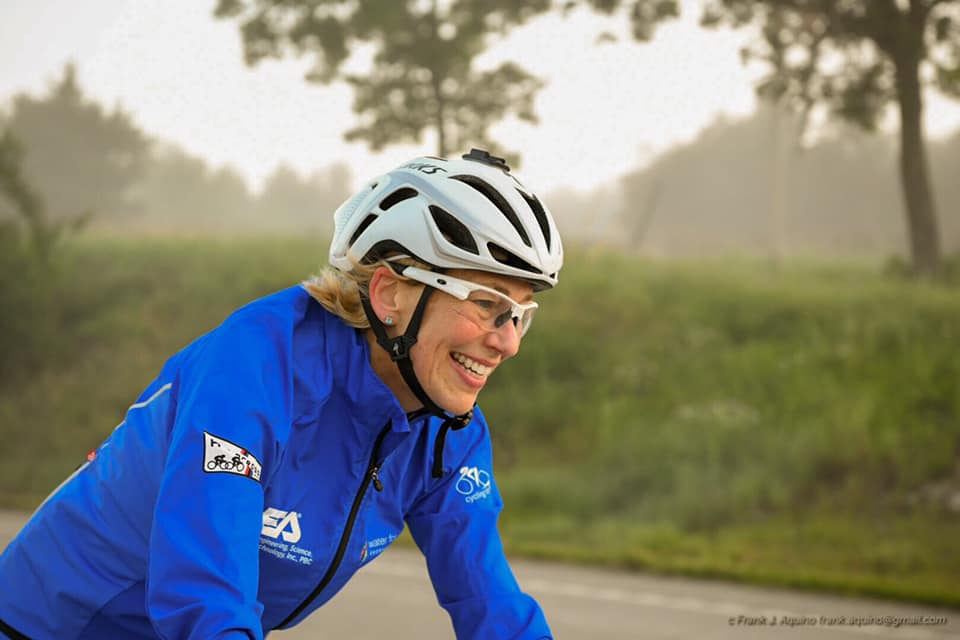 Meet Eleanor Allen and Cycling For Water
Thanks for following along on Cycling for Water's journey at Race Across the West! Watch Eleanor Allen's video as she shares a post-race update – it may just encourage you to fundraise for Water For People and create your own Ripple Effect.
Having drinking water is a basic necessity that many of us take for granted, but nearly 1 in 3 people in the world lack access to clean water.
Water For People is committed to reaching everyone with water and sanitation services, forever.


The signature event for Cycling for Water this year is the Race Across the West. In June 2021, Eleanor and David will race nonstop more than 930 miles in 4 days across the western US, climbing 55,000+ feet, to raise money and awareness for clean water and sanitation services.
Donate today to support lasting access to safe water and sanitation services.
For corporate sponsorships that include brand promotion, visit the Cycling for Water website.
Follow along on Facebook for updates about the race itself!
DONATE TO SUPPORT WATER FOR PEOPLE
The 2019 Cycling for Water Race Across America team took on the world's toughest bike race – traveling 3,000+ miles coast to coast in just over seven days – to raise awareness and money for Water For People. Eleanor Allen was a rider along with three teammates (Jeff Boltz, Lou Barinka, and Walt Migdal) from EA Engineering, Science, & Technology, Inc., PBC. A team from EA also did the 2017 RAAM as their first cycling fundraiser for Water For People.  
Team Cycling for Water raised nearly $100,000 for Water For People in 2019 and is going for that goal again in 2021!
Hear More from Eleanor and David