THE HAGUE (June 20, 2018) – Water For People and the International Water Association (IWA) signed a Memorandum of Understanding (MOU) to engage in cooperative efforts to build opportunities for training and capacity development of water professionals in sub-Saharan Africa. The agreement also facilitates the sharing of knowledge and expertise on intermittent water supply and fecal sludge management.
"We are excited to work with IWA on building opportunities for training and capacity development of water professionals in engineering, operations, and maintenance in sub-Saharan Africa," said Water for People CEO, Eleanor Allen. "We also look forward to working with IWA to develop ways to further engage the nonprofit sector in IWA's work."
Through this agreement, IWA and Water For People expect a to achieve greater impact for their respective strategies specific to sustainable water development in sub-Saharan Africa.
Read the signed MOU here.
About Water For People Water For People is global nonprofit dedicated to providing access to improved water and sanitation systems and services in nine countries. Water For People empowers local governments, community members, and service providers to invest in the long-term solutions and systems so that every family, clinic, and school has lasting access to safe water and sanitation for generations to come. This impact model is called Everyone Forever. Learn more at www.waterforpeople.org.
About the International Water ASsociation IWA works across a range of areas that contribute to the progression of water management worldwide. Members and staff are situated in 130 countries worldwide, forming the largest international network of water professionals working towards a water-wise world.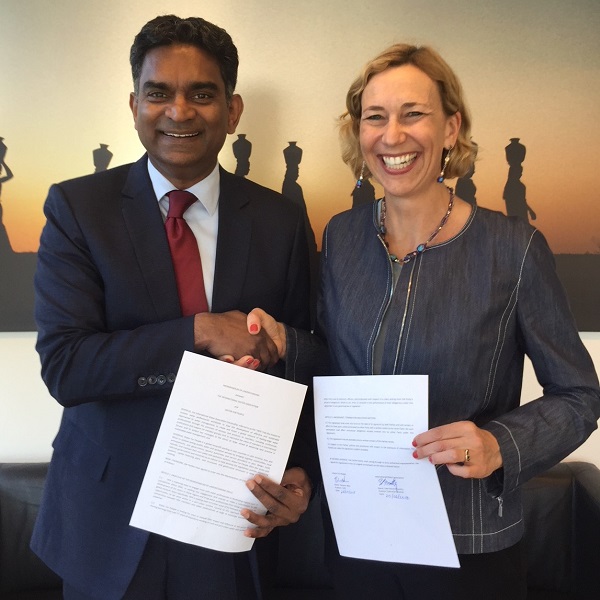 Contact: Jody Carman | Director, Marketing & Communications | Water For People | 720-288-4590