Population: 11.05 million1
Rural access to basic water services: 78%2
Rural access to basic sanitation services: 36%3
everyone forever
districts: 8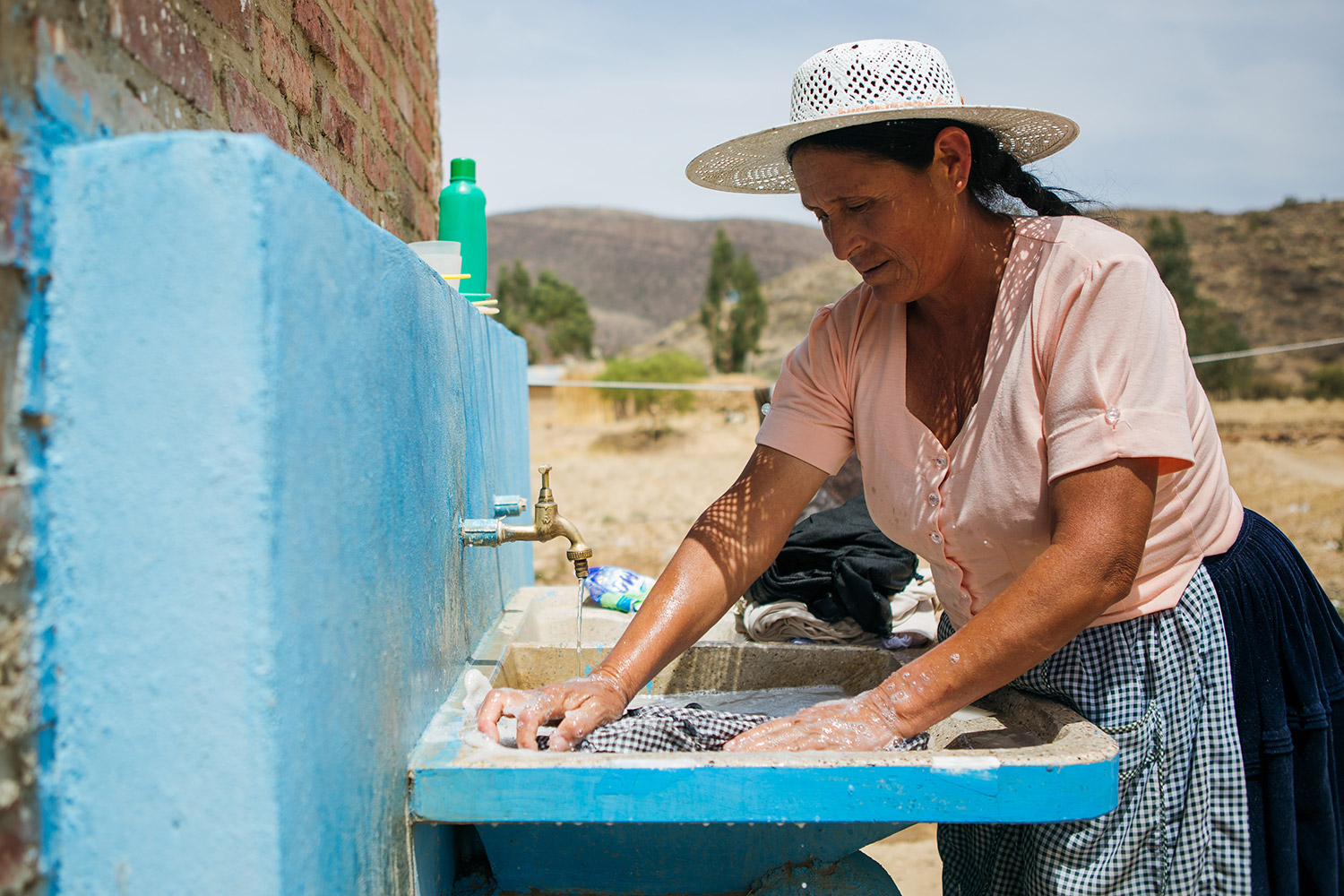 Water For People in Bolivia
Bolivia is a landlocked country in the heart of South America, whose people are proud of their indigenous heritage and cultures. Bolivia's president has set ambitious goals to reach universal access to drinking water services by 2020 and sanitation services by 2025.
Water For People began working in Bolivia in 1997. In 2018, Bolivia's district of San Pedro became the first district where Water For People, together with district partners, achieved water services for everyone — every family, clinic, and school. This shows how powerful the Everyone Forever model can be.
Helping Bolivians bring water, sanitation, and hygiene to their communities
WATER
Water For People implements piped water supply systems in Bolivia. We build the capacity of communities and districts so they will be able to manage and maintain these systems for the long term. With Water For People's support, districts have created water and sanitation offices (called DMSBs in Bolivia) that support communities with operation and maintenance and oversight of water services.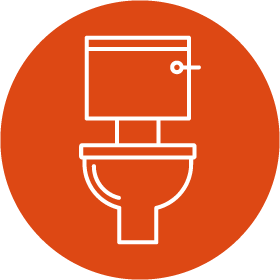 SANITATION
We promote a market-based approach to sanitation, which means families invest in their own household toilets that meet their preferences and needs. Demand for better sanitation in rural Bolivia has historically been low, but a program in the district of Villa Rivero to cover the cost of 10-20% of a family's bathroom has led more families to build bathrooms. Water For People also supports microfinance for sanitation improvements so families can access small loans to build better bathrooms. We also make sure sanitation products like toilets, showers, and sinks are locally available.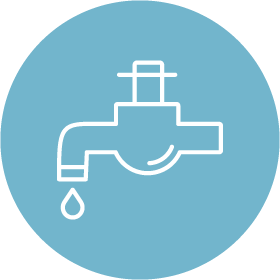 SCHOOLS AND HYGIENE
Alongside local leaders, we help construct safe and hygienic handwashing stations and toilets in schools. Each school intervention is combined with programming and education in the community to help ensure that good hygiene practices learned in schools are reinforced at home.
Everyone Forever Districts
Araní is a rural district with a mostly indigenous population that speaks Quechua. Known for its bread and textiles, this large district is located about 40 miles outside of Cochabamba. Araní has many talented artisans, and most people living there are farmers.
Cuchumuela is a small, rural district with a population below 3,000. Most of the population live in poverty and the majority are farmers. The district's specialty mushrooms have received national attention.
San Benito is a rural district 33 miles from Cochabamba. It is a small district, only 65 square miles, and most of the population are farmers. The primary crops are corn, peaches, and alfalfa. A small number of people raise cattle.
A rural district nearly 40 miles from the city of Cochabamba, Villa Rivero is home to a large number of farmers who grow wheat, corn, and peas. Climate change and conflict between communities that share water sources have reduced the availability of safe water.
Arbieto is a rural district 22 miles from Cochabamba. This small district includes many unplanned settlements far from existing water reservoirs, which means more investment is needed in piped water systems. Most people in Arbieto are farmers.
Pocona is a rural district with a high poverty level. Families and communities in Pocona are very dispersed, making delivering water difficult. Most people here are farmers, and poultry farming is becoming an important economic activity in some areas of Pocona.
Tiraque is a large, rural district. Most of the population are farmers, producing potatoes, corn, and wheat. Some families raise cattle or sheep. The poverty level in Tiraque is high, at over 80%.
San Pedro is a rural district in the department of Santa Cruz. Most families in San Pedro are farmers, growing soy beans, rice, and corn. San Pedro has been rated 5th out of Bolivia's 339 districts for best access to water.
Scaling the Impact
In 2012, Water For People's work in the district of Cuchumuela made it the first district in Bolivia to reach every community with water services. This attracted the attention of the national, state, and neighboring district governments who wanted to replicate the Everyone Forever model in other parts of the country. In 2016, this led to Water For People taking on two new Everyone Forever districts – Arbieto and Pocona. It also led to a partnership with the national Vice Ministry of Drinking Water and Sanitation, which Water For People supports on its mission to reach universal water and sanitation coverage. Specifically, we provide advisory support in the departments of Tarija and Oruro.