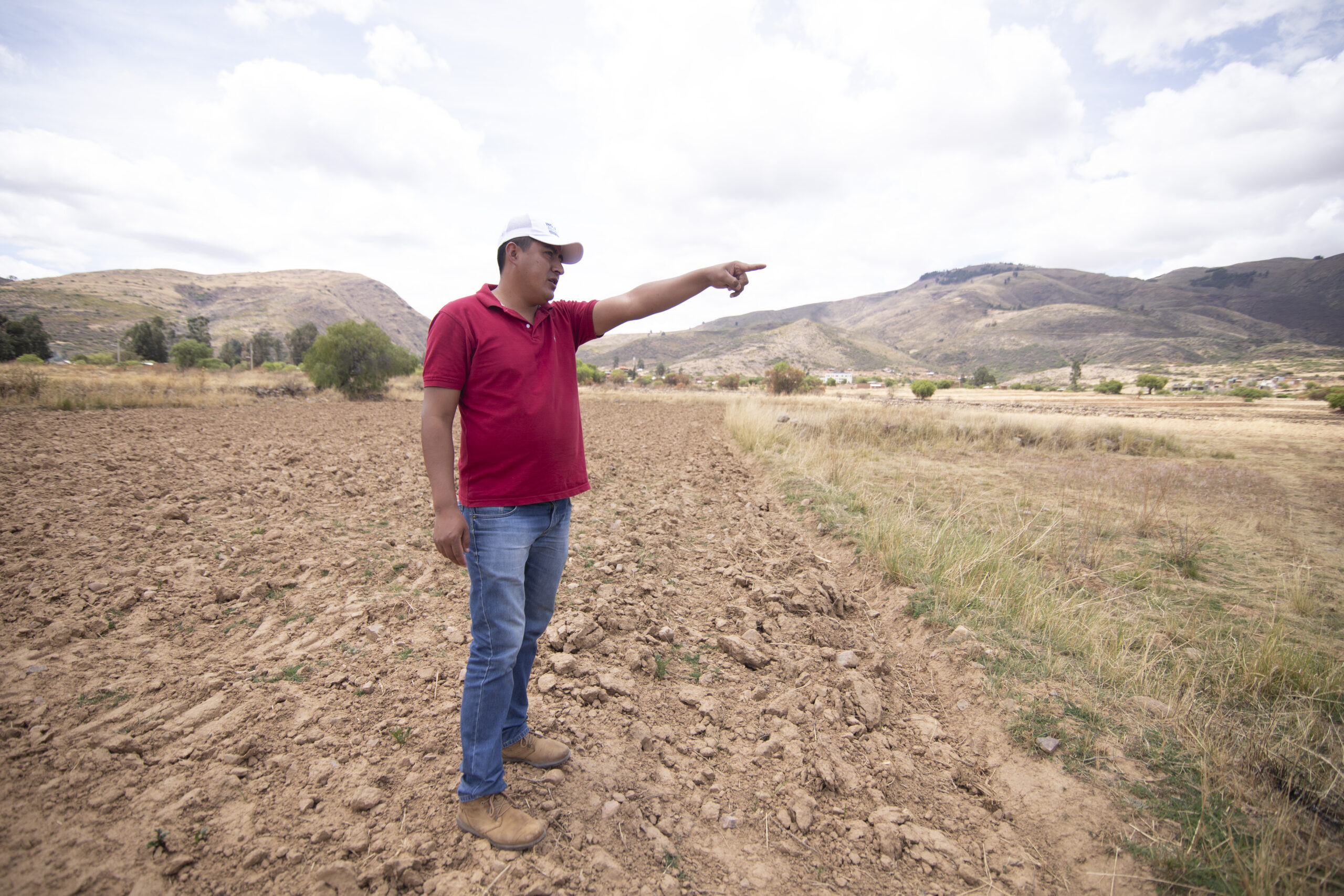 Roughly 90% of climate disasters are water-related.¹
We're seeing climate change already affecting water access for people around the world through more devastating hurricanes, more floods, and more unexpected storms. And with the increased risk from wildfires, droughts, and water contamination, communities desperately need secure, sustainable water access.
Low- and middle-income countries have the most to lose in the face of these climate disasters.² Given existing vulnerabilities in areas like food, water, health and infrastructure, a disaster sets them back even further. In a deeper twist of injustice, these communities are also the ones who contribute the least to climate change.³
"Basic rights and human well-being cannot be addressed when the risk of intense weather events and slow onset changes to climate threaten the availability and/or reliable provision of water, sanitation, and hygiene services." ⁴ Extreme weather events such as floods and hurricanes, which often come with extreme winds and landslides, can cause direct damage to water and sanitation infrastructure such as waterpoints, wells, toilets, and wastewater treatment facilities. Rising temperatures make it less likely for a raindrop to reach groundwater, resulting in droughts and less predictable water availability. The destruction of vegetation and tree cover from droughts, wildfires, or changes in agriculture intensifies soil erosion, reducing groundwater recharge. Flooding, especially in areas with limited safely managed sanitation services, can cause the spread of contaminants and disease. And with rising sea levels, salt water can more easily contaminate freshwater aquifers. Extreme events like this can lead to disease outbreaks.
WHAT THE CRISIS LOOKS LIKE
By Simon Fraser BBC News Pakistan is facing "a monsoon on steroids", the UN's secretary general has warned, after floods submerged much of the country. Antonio Guterres urged the world to come to Pakistan's aid as he launched a $160m appeal to help the tens of millions affected in the disaster.
India is in the midst of its second drought in four years, with rainfall roughly 20 percent below average nationwide. In the nation's agricultural areas of the west and north -- the states of Rajasthan, Gujarat, Haryana and Maharashtra, for example -- the situation is far worse.
Less than a year after a devastating earthquake hit Haiti in 2010, public health officials on the ground noticed a curious phenomenon. Scores of people were getting sick with a disease that hadn't been seen in Haiti in over a century: cholera. The earthquake itself was catastrophic.
Climate Change, WRM, and WASH: IRC and Water For People Working Paper
WASH system strengthening is climate action. Water For People, alongside our partner IRC, developed a guide to learning, advocacy, and actions on this topic. Read the working paper, because we cannot face the challenge of climate change alone.
Climate-Resilient Strategies in Malawi
Water For People assisted the Malawi government with a climate-resilient financing strategy for the water sector. Read the strategic document funded by UNICEF. Learn more about the collaboration with The Nature Conservancy and Blantyre Water Board to build community resilience while protecting the water source.
What we can all do
HOW WE SUPPORT COMMUNITIES FACING THE GREATEST IMPACT FROM A CHANGING CLIMATE MATTERS
"In low- and middle-income countries with weak WASH systems, it is difficult to 'add on' climate activities. Safe and reliable WASH services rapidly improve the resilience of communities and households. Strengthening the systems that deliver WASH services helps combat climate change" and a community's ability to respond after a natural disaster.⁵ 
In the aftermath of devastating flooding in Peru, water systems were destroyed, leaving communities without water for months. Read more about how Water For People supported local water committees in their rebuilding efforts.
HOW WE INVEST IN WATER SYSTEMS MATTERS
Our systems-change approach is holistic and does not aim to solve problems for the short term but for generations. This takes time, innovation, and collaboration from local communities, NGO partners, and governments. Learn more about our Everyone Forever approach.
HOW WE GIVE MATTERS
"The climate-resilient work we do in preparing every community we work within is even more important than the rebuilding after a disaster. It's certainly less expensive." Read more in our blog The Way You Donate Could be Impacting NGOs on the Frontlines of Climate Change.