Our Team
As our name suggests, it all comes down to people. Our mission is about people and our work is for people. And the most important resource we have to succeed at our mission is the incredible people who work for us and with us.
We want to thank all the volunteers, staff, board, field partners, funding partners, donors, and strategic partners for their dedication, tenacity, and selflessness in helping us work to solve the world's water crisis—for Everyone Forever.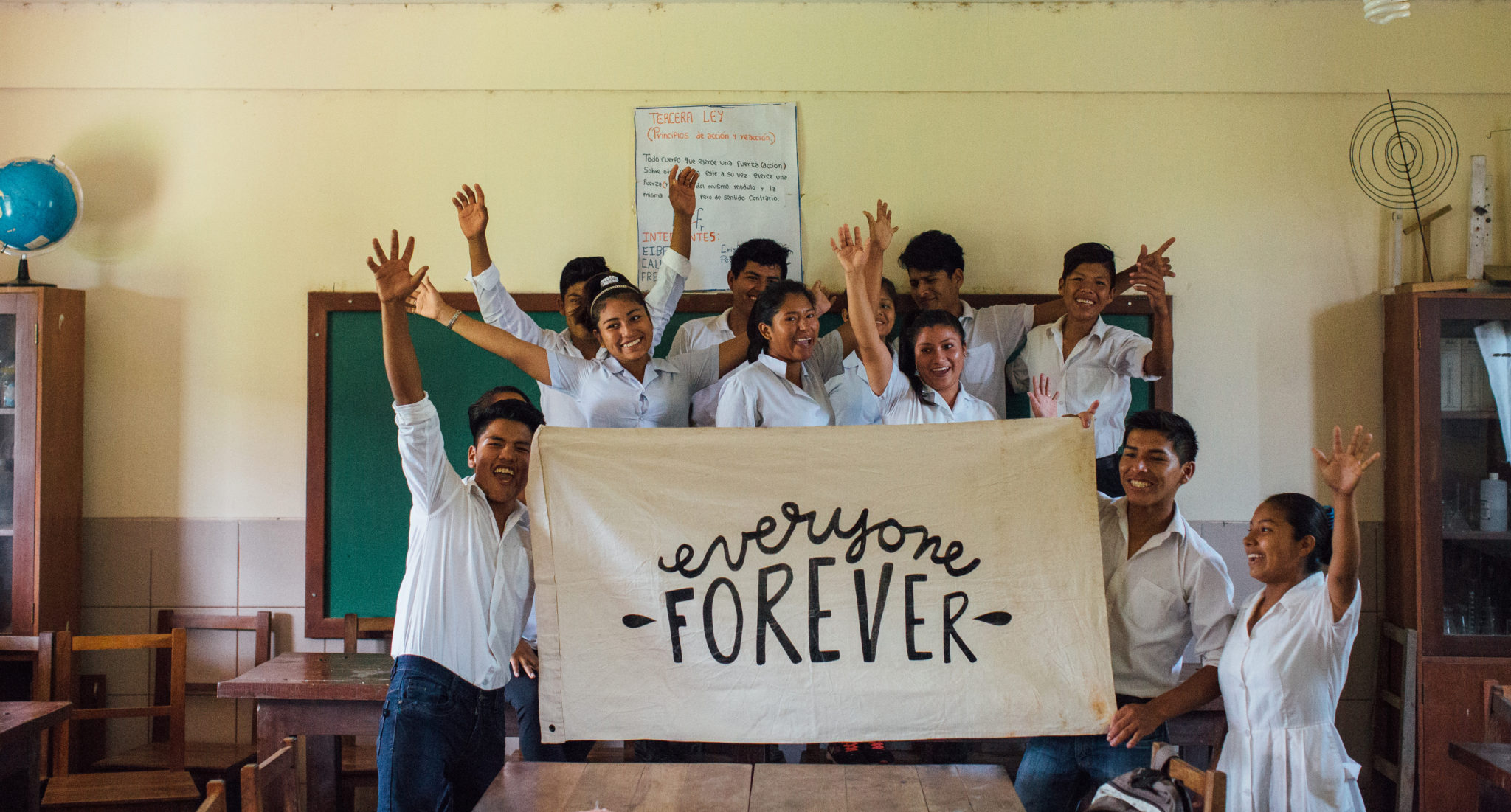 Eleanor has dedicated her career to improving lives through her work in water and sanitation. She was a Peace Corps volunteer in the Dominican Republic, and as an engineer has lived and worked in numerous countries. As CEO, she is dedicated to bringing lasting access to safe water and sanitation to people around the world. She loves to explore the outdoors and travel with her family. Eleanor holds a BS from Tufts University and a MS from UC Berkeley. More about Eleanor...
For Chad, safe and clean drinking water is about justice and remembering that we all have basic rights. Chad has traveled to over 60 countries, educating and engaging communities, schools, corporations, and individuals to end the clean water crisis. Most recently, he led marketing and fundraising strategies for World Vision USA. Chad has an MA in psychology and an MBA. He enjoys concert-going with his wife and snowboarding, hiking, and jumping off cliffs with his five boys. (More…)
Chief Development Officer
Nick Burn has spent nearly 30 years of his life managing international development programs. Trained as an agriculturalist, he lived and traveled for work extensively in countries across Africa, South Asia, and Latin America. Over the past ten years he has been working with Water For People to implement programs that build lasting systems and promote aid independence. He believes that Water For People's work can bring real change to the poorest of the poor. (More...)
Chief Officer of Strategy and Scale
Mark believes the global water and sanitation crisis can end during our lifetime. Mark was a Peace Corps volunteer in Honduras and then a consulting engineer before joining Water For People in 2008. He holds a MS in Economics, Finance, and Management from the Barcelona Graduate School of Economics where he was a Rotary Ambassadorial Scholar. Mark enjoys strong family ties to Central America where his wife and two of his three children were born. (More…)
Sara's commitment to water and sanitation for all is based on the reality that children in other countries lack the same access that her children have to water and sanitation. This compels Sara to find creative solutions to HR challenges while building a global, people-first culture. Sara holds a BA in Journalism from Indiana University and an MA in Diplomacy from Norwich University. Sara is passionate about Water For People's model, aid independence, and the people who support and are impacted by this important work.  (More...)
Water For People has a dedicated staff throughout the world.
Visit our India country site to meet our dedicated teams working out of Delhi, Kolkata, and Sheohar.