"Thank you for believing in our work, supporting our work, and sharing our work."
Eight years ago, the United Nations put out a strong call to action for peace and prosperity for people and the planet through 17 Sustainable Development Goals (SDGs) to reach by 2030. How to meet SDG 6 – water and sanitation for all – became the driving force for our new Destination 2030 strategy.
Water is foundational for all aspects of human development, but urgent action is desperately needed if we are to achieve SDG 6. We share this not in hopelessness but in extreme hope – we have the teams to do this.
Thank you for believing in our work, supporting our work, and sharing our work. Together, we can end the water crisis for the more than 2 billion people who urgently need it.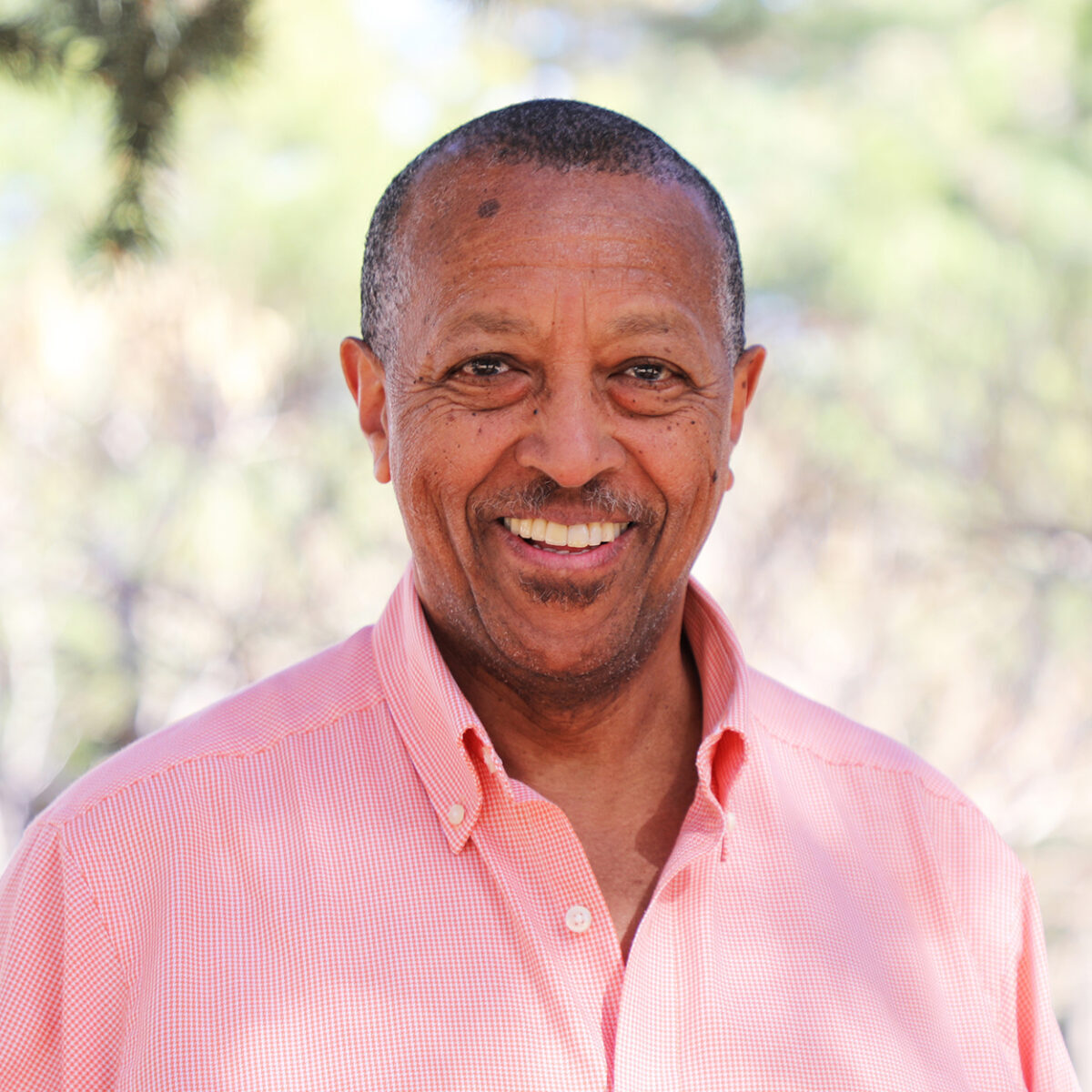 Samson Hailu Bekele
Co-CEO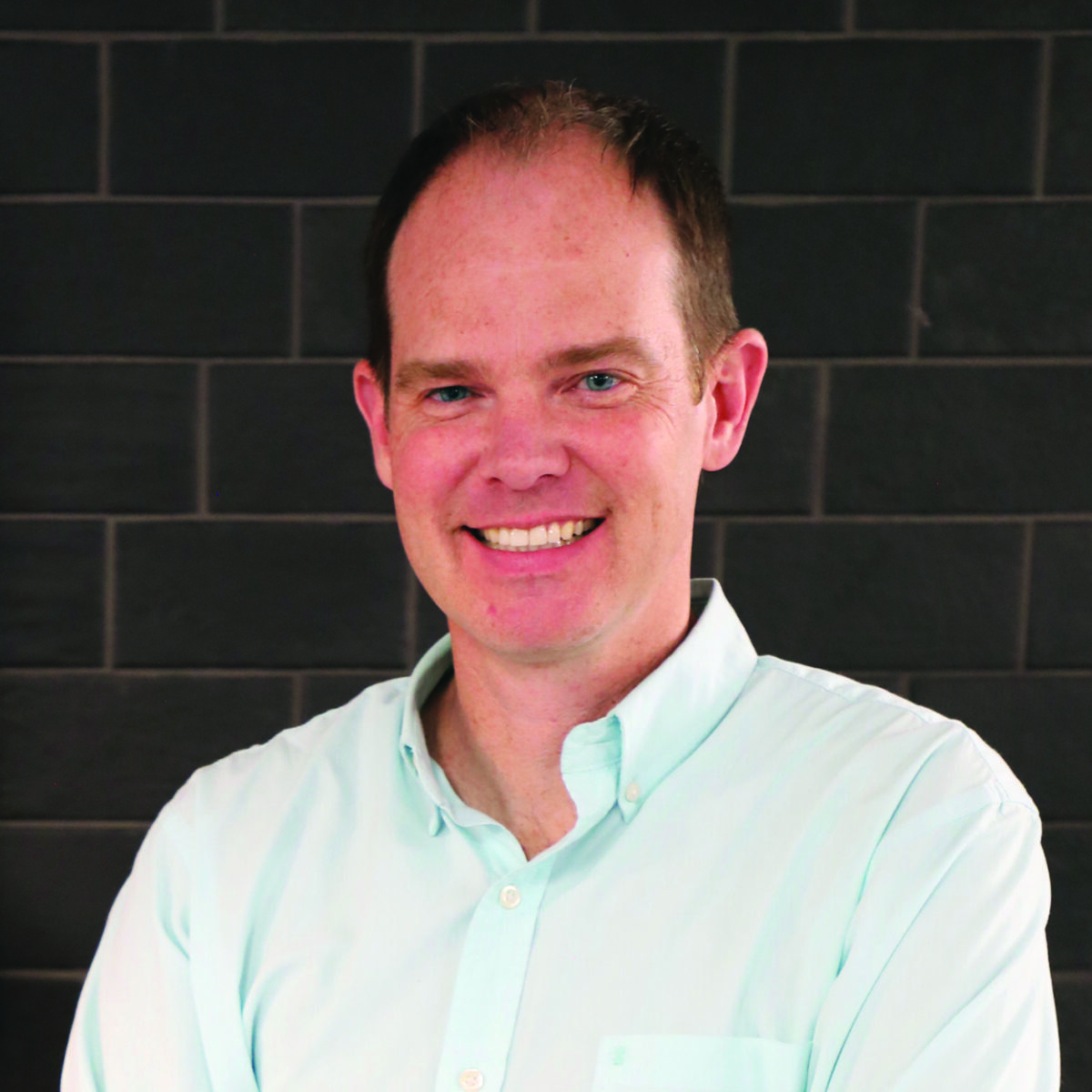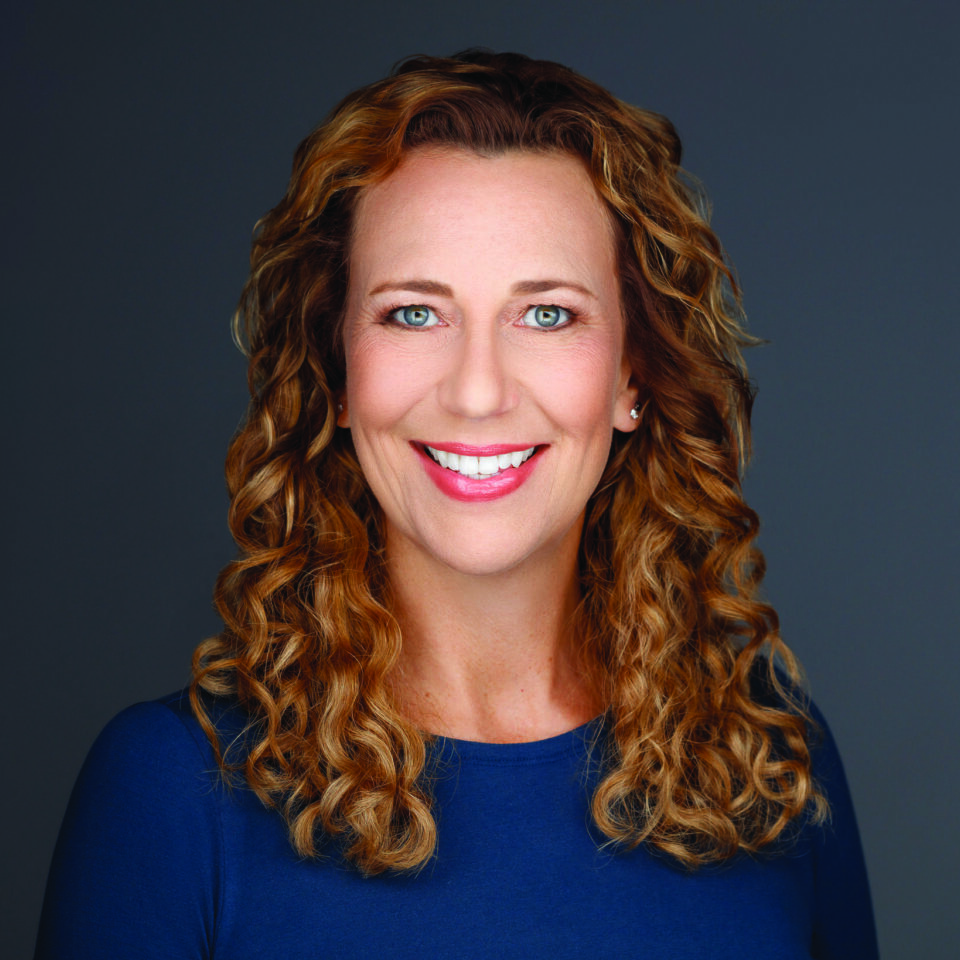 Eleanor Allen
Board Chair
View or download the entire report as a PDF: 
Our Everyone Forever model aims to reach every family, community, school, and health clinic with lasting water, sanitation, and hygiene (WASH) services. At the same time, we're scaling system-strengthening approaches throughout the countries where we work – accelerating their progress toward SDG 6. We're honored to share these achievements from 2022.
people reached with new or improved water services
people reached with new or improved sanitation services
people reached with hygiene education
schools with access to improved WASH
health clinics with access to improved WASH
communities with new or improved water service
countries supported a recent national WASH sector strength assessment
sub-national areas scaled system-strengthening approaches
Cuchumuela
District Spotlight
We're bringing an in-depth look into one of the partner areas where we work: Cuchumuela, Bolivia. Explore the impacts of Water For People's long-term partnership and work with this municipality by watching Cuchumuela: A Small Town with a Big Dream and by reading our full 2022 Impact Report.
Water For People supports areas like Cuchumuela with strategic, native tree planting to conserve and restore watersheds and help promote water security.
We see how water and sanitation access are not isolated issues but interconnected with the environment, health, and prosperity of communities, countries, and entire regions.
Climate change affects water access for people worldwide through more devastating weather events and the associated floods, droughts, storms, and landslides. We're building resilience so that communities and people survive climate change.
"I believe my work that promotes water, sanitation, hygiene, and environmental culture is important so that in the future, my students can make the best decisions to ensure that everyone in their community will have access to water and sanitation – forever."
– Eleazar Huamán Narro
 Asunción, Peru
No one should die from a preventable disease. And yet, poor water and sanitation conditions are responsible for over 829,000 deaths from diarrhea each year. Protecting water sources, safely disposing of waste, reaching hospitals with reliable water access, and hygiene training in schools and communities all contribute to saving lives and livelihoods.
"COVID meant we had to double the amount of water we were using in order to meet handwashing demand. This made it difficult for me as a nurse to choose where to allocate the water and at what times."
– Nurse Alice Tumusiime
Kamwenge, Uganda
Globally, women and girls are responsible for water collection in 8 out of 10 households without water on site. This burden impacts every aspect of a young girl's life – education, health, economic opportunity, and safe childbirth. From training women in business and civic leadership to establishing menstrual hygiene centers in schools, we're promoting equity and opportunity.
"In September 2022, it dawned on us – we now have safe water within our villages. We have taps everywhere. And this water has brought freedom to us women as we can now do other income-generating activities. We are so happy."
– Margaret Yesaya
Chikwawa, Malawi
In 2022, entrepreneurial trainings enhanced the work of pump mechanics, water sellers, pit emptiers, and hardware shop owners around the world. Their businesses now contribute to the sustainability and longevity of water and sanitation services in their communities and establish economic stability for their families.
"At first, people found it strange that our job was to clean up fecal sludge, but my family and I are happy that we could see an opportunity where others only saw problems."
– Sixto Mendez
Atlántida, Honduras
"Water and sanitation flow through every aspect of sustainable development. Access to these essential services are human rights."
– UNITED NATIONS WATER
Everyone and Forever milestones were accomplished in 2022
districts where Water For People worked in 2022


people reached with new or improved water services across these districts in 2022
Milestones
Everyone Forever
Water For People and our local partners collect data to determine Everyone and Forever milestones. Everyone looks at sanitation and water services at the household, community, and public institution (school or health clinic) levels. Forever considers the sustainability of the services maintained by communities and districts. Each year, these milestones help guide our plans, priorities, and celebrations.

"At the end of the day, sustainable access is only as good as government leadership and ownership."
– SAMSON HAILU BEKELE, CO-CEO
National Impact
And Influence
Partnering with governments and strengthening national systems is crucial to our work. We ensure lasting water and sanitation services by strengthening the relationships between, and capacities of, governments, private entities and public utilities, and the people.
We're simultaneously working bottom-up locally and top-down with government partners – involving all stakeholders – to deliver access to safe water faster and forever.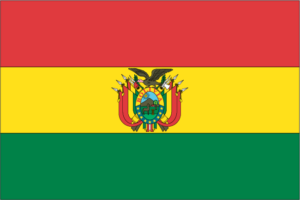 Leveraging political will and institutional agreements to support the implementation of the Everyone Forever model in 20 of the most vulnerable municipalities in Bolivia.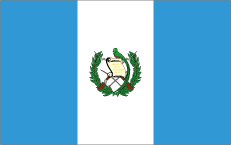 Supporting the newly installed Vice Ministry of Water in Guatemala in prioritizing water and sanitation, creating the legal basis and resources for municipal WASH offices, and building a national system for monitoring rural services.
Providing technical assistance to state governments to strengthen systems for effective delivery of large investment programs for drinking water and sanitation services to communities.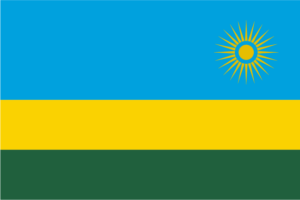 Working with 15 districts (of 30) to build budgeted WASH plans to mobilize funds. Also advising the Ministry of Infrastructure in revising and upgrading the newly launched National WASH Monitoring Information System.
Financials reflect October 1, 2021 - September 30, 2022.


2022 REVENUE SOURCES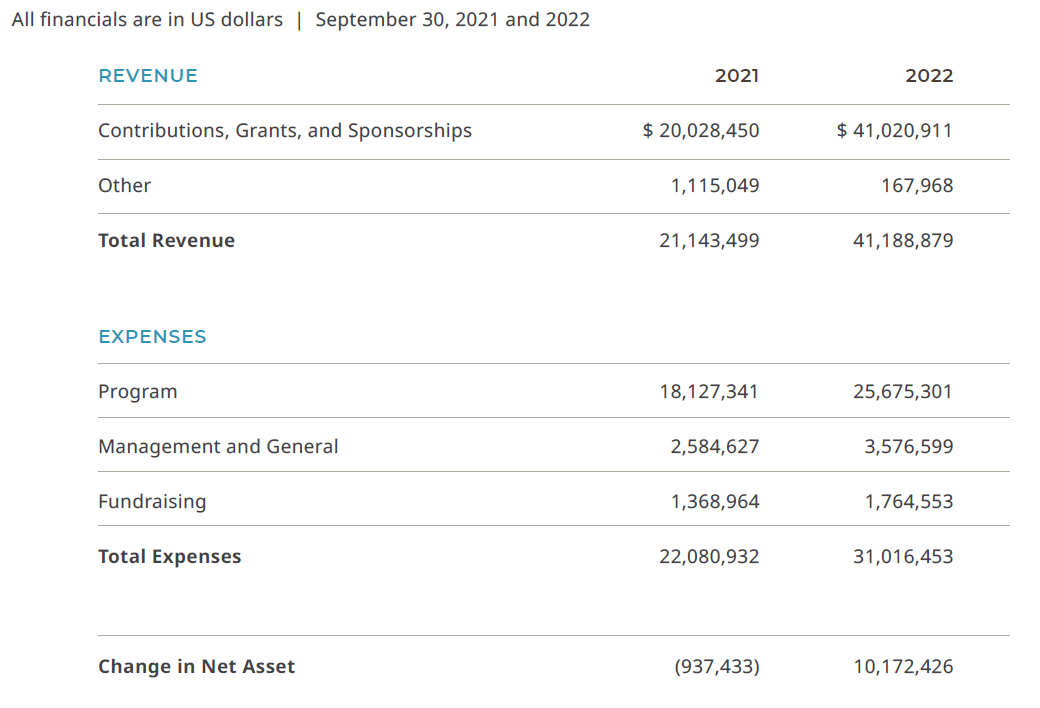 In the final month of our 2022 fiscal year, Water For People received a transformational, unrestricted gift of $15 million from philanthropic leader MacKenzie Scott. While not part of budget projections and reflected as a surplus, this donation – given without restrictions – means that we can truly catalyze our Destination 2030 strategy. 

"We are so grateful to MacKenzie Scott for her belief in our mission and her trust in our local teams to create generational impact around the world. We are committed to leveraging this investment to ensure everyone has access to safe and reliable water services, forever."
– Katherine Williford
Chief Growth Officer
View or download the entire report as a PDF:
Emeteio, Mateo, Luis, Juana, Apolinario, Antonio, Lidia, and Sebastian stand together in the town of Xesic II. As members of the local water committee, they advocate, organize, and help maintain their community's water service in Santa Cruz del Quiché, Guatemala.