Meet Teresa, a leader organizing water access for her community in Guatemala.
Teresa Perez, 25, lives in a small village located in a forested region of the department of Quiché. Nine years ago, Teresa married and moved into her in-law's home. At that time, families in the village didn't have water in their homes. Women beat the sunrise on a daily basis to collect water.
Situated northeast of Guatemala City, Quiché is the heart of the K'iche Maya population. The word K'iche' comes from the Mayan language of the same name meaning "many trees."
Teresa remembers walking half an hour to get water from a small well, which was often contaminated. Further complicating matters, if she arrived after the sun rose, the well would often be depleted of resources due to high demand. Though an exhausting task, Teresa places a high value on water.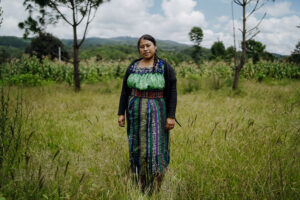 After her first daughter was born, Teresa realized that carrying the water and her daughter was not just exhausting but dangerous. With no alternative, she continued the long daily walks with her daughter on her back, looking for water.
When she became a mother to two more daughters, Teresa acted. She wanted something better for her three daughters. She didn't want them ever to feel as vulnerable as she did when walking for water.
• • •
Teresa began to organize to help advocate for the 200+ families in the town. But they had lived decades without water in their homes – what would change now?
"The families were afraid because previously, groups of people managed water projects, but they failed. So, it takes time for people to believe in and support a new project," Teresa recalls.
It was a huge dream for such a small community, so many were skeptical. And for the families who did fervently believe in a future with water in their homes, they felt their economic situations held them back.
Teresa didn't let these uncertainties stand in her way. Her group's outreach efforts led them to begin a project with Water For People and the local government.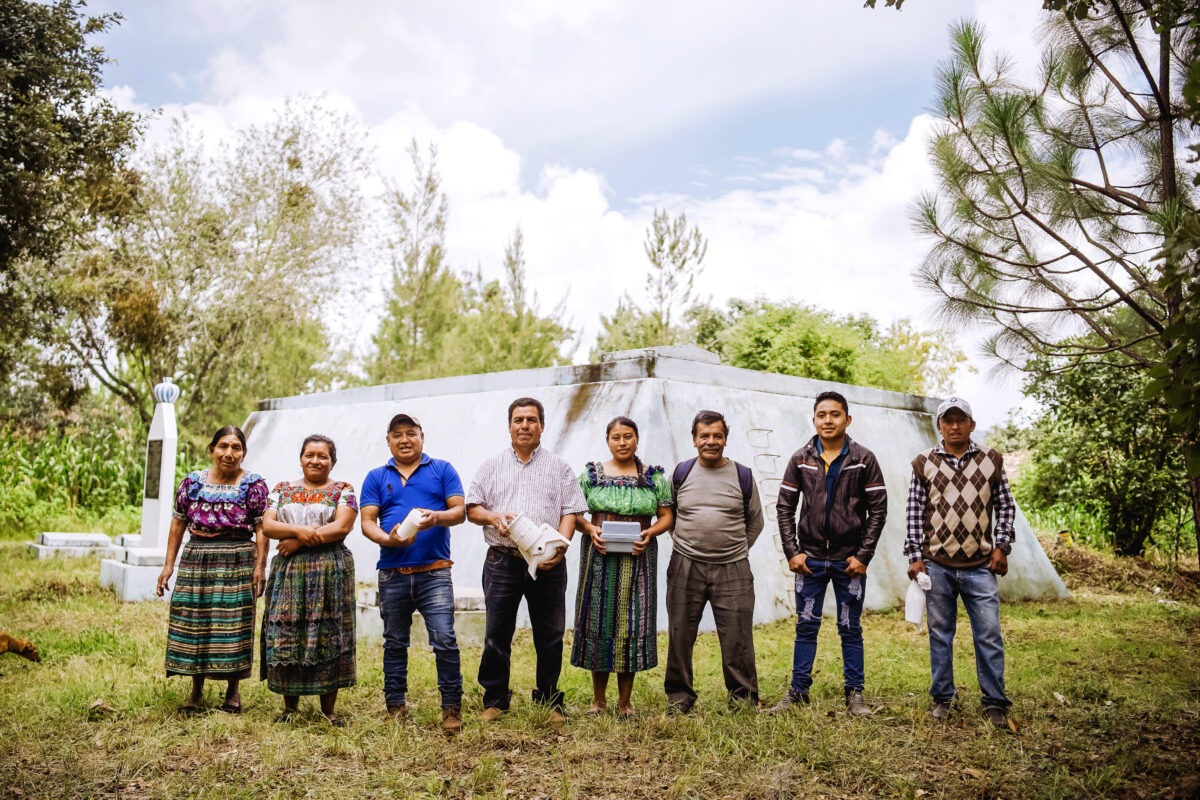 Water For People provided technical assistance and contributed funding, the local government committed to co-financing, and the community participated in building the water system. Construction of a catchment tank and a distribution pipeline for the 200 families in the community began shortly after.
"Many people came together to get us to the point of having water," says Teresa. Water For People's model brings stakeholders together so that Everyone contributes, promoting co-ownership and long-term sustainability.
After receiving training from Water For People, Teresa's group formalized a water committee. With specific responsibilities divided between elected roles, they are charged with maintaining their community's new water system.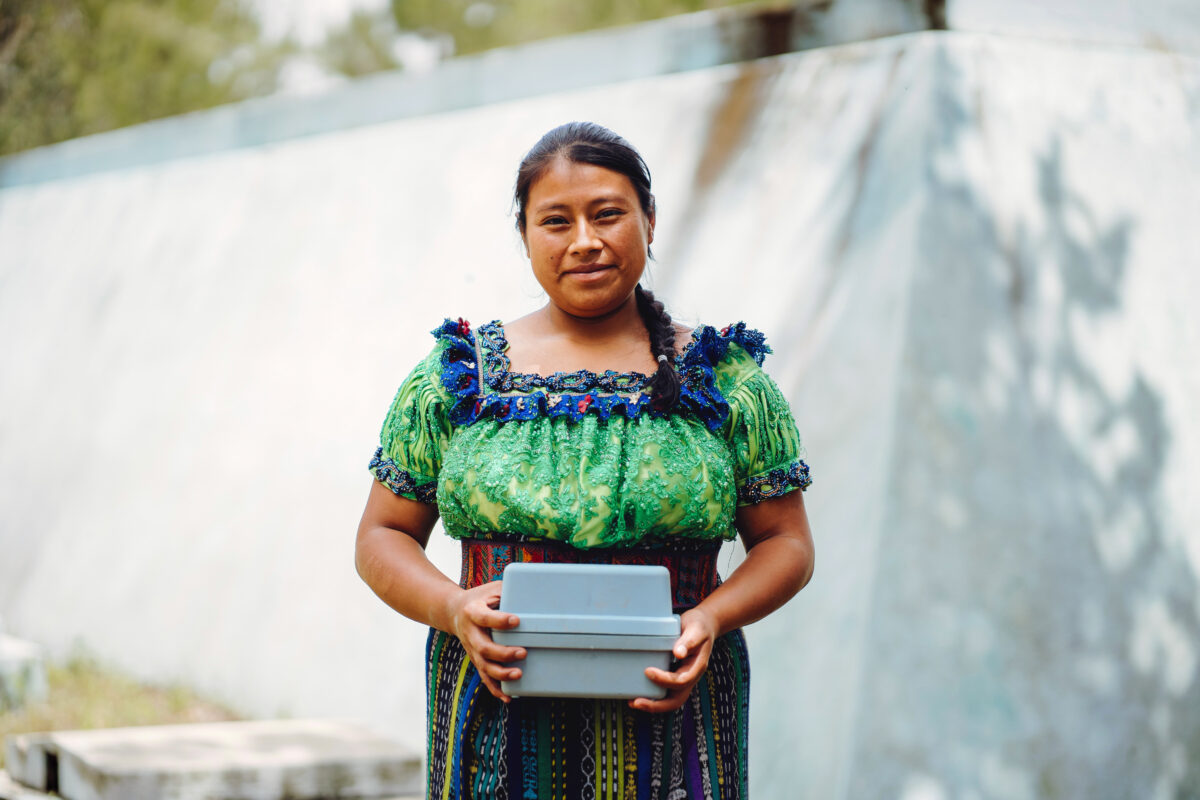 Recognizing her years of commitment, in 2022, the community elected Teresa as vice president of the local water committee.
"As vice president, I help promote our meetings to the community and ensure all the families pay their tariffs," Teresa reports. "We also follow up on the maintenance and necessary repairs to the water pumps." The five to eight dollars contributed by each family goes to the committee's fund for repairs, thus supporting lasting, reliable access to water.
Looking around the village, Teresa feels all her effort has been worth it now that all the families in the community have affordable access to water in their homes.
• • •
Chuisiguan Village is situated within the Santa Cruz del Quiché – one of the first municipalities nationwide in Guatemala where Water For People has declared every school and health center has a high level of water service. And Water For People anticipates every community in the municipality having the same high level in 2023.
Teresa is ready to influence and support more villages on their journey to ensuring sustainable water access. "Now we're meeting with more neighbors who also want water in their communities. Soon we'll expand the system."
"We're an example for many communities," Teresa continues passionately. "We're well organized and carry out successful projects. We used our funds to construct a community room for meetings to discuss the water service. This was the first time we had a proper space for meetings."
Today, Teresa has a whole new perspective. She's seen gastrointestinal illnesses decrease, she has more time to spend with her family, and she firmly believes a different future lies ahead for her girls.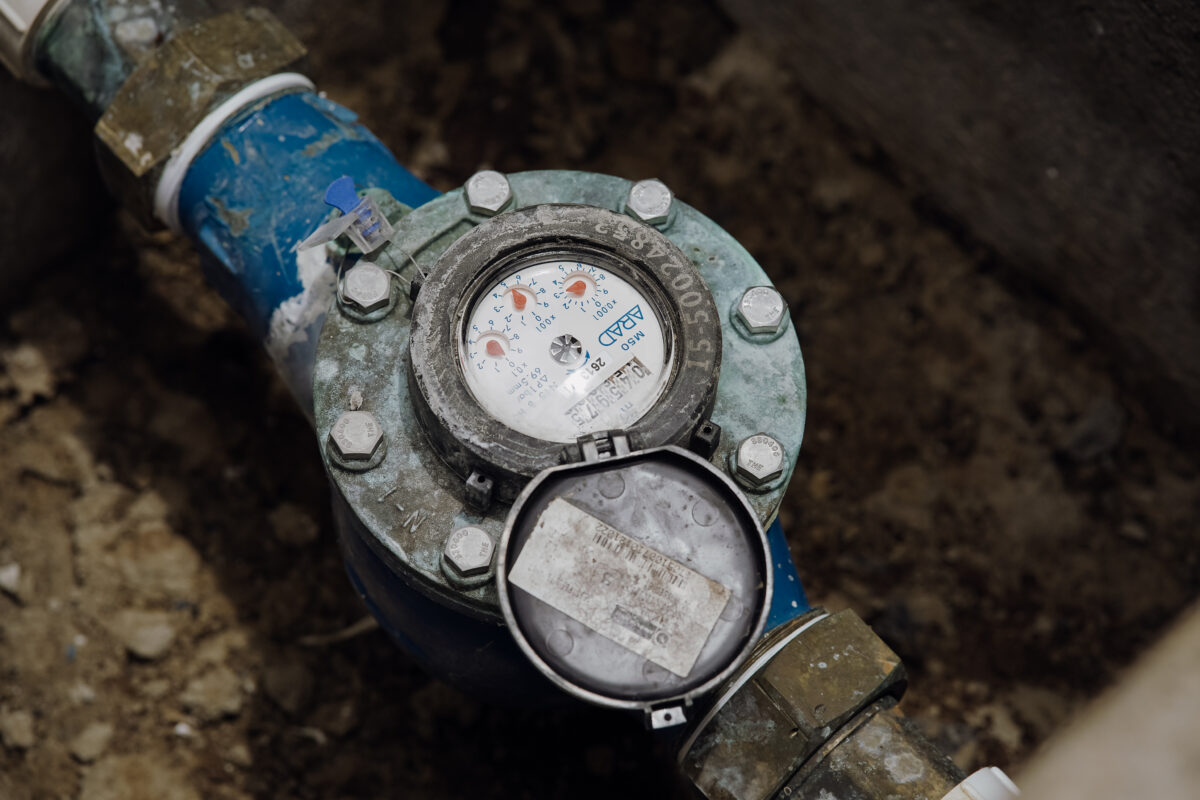 Teresa is a global Water Guardian – everyday women, men, and children who are doing their "one thing" to bring an end to the global water crisis. Donate today to keep this work going.