Kenneth J. Miller Founders' Award
CELEBRATING LEADERSHIP AND VOLUNTEER SERVICE
One of the founders of Water For People, Kenneth J. Miller exemplified the value of volunteer service. 
The Kenneth J. Miller Founders' Award was established in 2001 by the Water For People Board of Directors to honor outstanding volunteers. After a distinguished career of national and local service, Ken Miller passed away in June 2010 and the award was renamed in his memory. He embodied self-sacrificing volunteer service and his vision for a world in which everyone has lasting access to safe, reliable water and sanitation services continues to be an inspiration. Today, the Miller Award is presented annually to exceptional volunteers selected by Water For People Committees and Workplace Giving partners.
AWARD PROCESS AND DETAILS
Each Water For People Committee and Workplace Giving partner across North America can pick one Miller Awardee in each award cycle. Upon completing the official winner's form, it will be emailed directly to Water For People. You will be contacted to indicate the form was received. If you don't hear from us within two weeks of submitting the form, please contact us. 
The official Kenneth J. Miller Founders' Award Pin will be shipped by Water For People to the awarding Committee/company representative to present to the winner. Please include the date of the ceremony in the winner's form and allow one month's notice for shipping. The winner must be notified of their win prior to April 7, 2023, at which time Water For People will be in touch with all winners. The Winner will be recognized at an event, held in conjunction with the American Water Works Association Annual Conference and awarded a plaque. Conference attendance is not required to attend the event nor is event attendance required to be a Miller Award winner.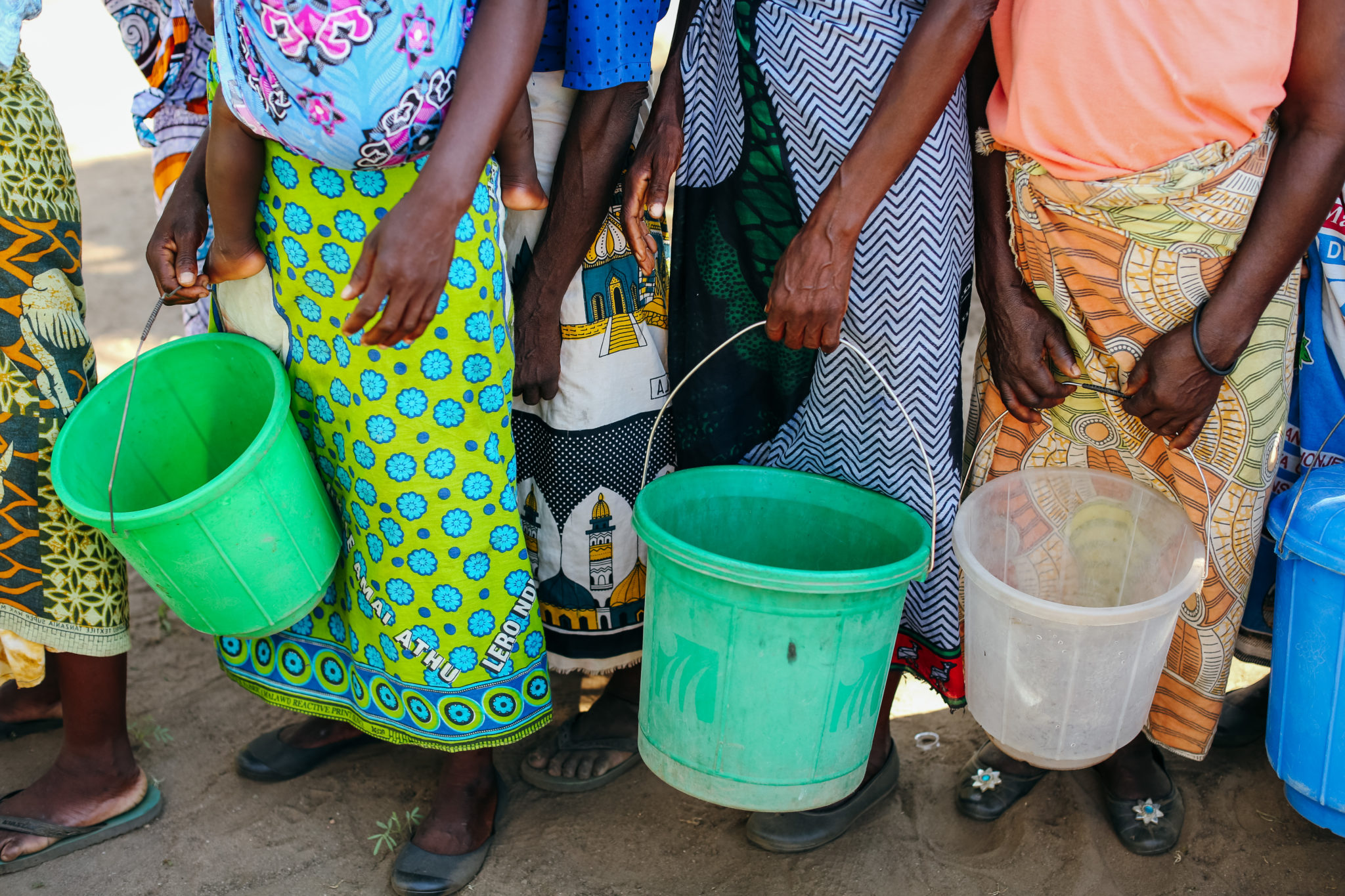 2022-2023 Award Timeline
Award Cycle: July 1, 2022 - March 31, 2023
Winner Forms Due: March 31, 2023
Winner Presented Pin By: April 7, 2023
Virtual Award Ceremony: Tuesday, June 6 (More details to come)
Criteria:
• An individual can only receive the Miller Award once. Please reach out if you have questions about the eligibility of your winner.
• Committees choose one winner per award cycle
• Workplace Giving partners choose one winner per award cycle (per country, not office)
For more information and eligibility, please reach out to us.
Winner Nomination Form
2022-23 CYCLE
The Kenneth J. Miller Founders' Award was established in 2001 by the Board of Directors of Water For People to honor outstanding volunteer service to the cause of safe water and sanitation around the world.
From its beginnings, Water For People was envisioned to be a volunteer effort of the North American water and wastewater communities. The American Water Works Association (AWWA) leaders who organized Water For People believed that water professionals throughout North America would recognize the urgent need to support such a cause by contributing their financial assistance, organizational skills, and professional expertise. Local groups of water and sanitation professionals launched hundreds of active programs in support of Water For People. As the organization grew and began to accomplish its vision of service, it became evident that extraordinary volunteer efforts were being made at the local level and that this dedicated work needed to be publicly acknowledged and honored.
The search for a model individual to exemplify the value of volunteer service and to underscore the importance of this award led immediately to Kenneth J. Miller of Denver, Colorado, one of the founders of Water For People and its first president.
Ken Miller was a volunteer leader in AWWA and its related organizations for 40 years. He held every office in the AWWA–Rocky Mountain Section and was one of its prestigious Fuller Awardees. His AWWA honors include the Diven Medal for Outstanding Service to AWWA and the Abel Wolman Award of Excellence. Ken is the only person to serve as an officer of AWWA, the Water Research Foundation, and Water For People. Ken was a senior vice president and director of CH2M. He served with Denver Water and the Denver Health Department. Although his entire career was dedicated to public water service, he made time for volunteer work in the Denver Chamber of Commerce, Colorado University, and the Community College of Denver; the National Academy of Science Assembly of Engineers; the American Chemical Society; Christ Congregational Church; the Water Environment Federation, and numerous other social, civic, and educational organizations.
After a distinguished career of national and local service, Ken Miller passed away June 17, 2010. He is an unsurpassed model for those who would aspire to contribute to their community, their professional societies, their country, and needs that exist around the world. That is why Water For People has named the Founders' Award after Kenneth J. Miller—in the hope of inspiring others to emulate his example of self-sacrificing volunteer service.
Today, the Miller Award is a prestigious accolade for our outstanding champions. From Committee members to Workplace Giving partners, this award recognizes those who dedicate time out of their already-busy schedules to help bring an end to the global water crisis.
2021-2022 KENNETH J. MILLER FOUNDERS' AWARDEES
Becky Andrus, Ohio AWWA-WEA  |  Arthur Frank Banks, Jr., Georgia Section AWWA  |  Elaine Connors, British Columbia Water For People Committee  |  Jonathan D. Contag, Iowa Section AWWA  |  John W. Crist, Indiana Section AWWA  |  Nicholas D'Angelo Jr., Ohio AWWA-WEA  |  Jim Farrell, North Carolina AWWA/WEA  |  Lori J. Irvine, Jacobs  |  Katie Kelleher, Brenntag  |  Jerry Kodopidis, New Jersey Section AWWA  |  Alexa La Plante, Bay Area Water Works Association  |  Nirmala Mahadevan, California/Nevada Section AWWA  |  David E. McNeil, Arizona Water  |  Walter Migdal, EA Engineering, Science, and Technology, Inc., PBC  |  Candice Padilla, Carollo Engineers  | Ra'ad Rihani, TYLin  |  Kathryn Robinson, American Water  |  Martha Silks, Missouri Section AWWA  |  Marcela Tuñón Sion PE, Texas Section AWWA/WEA-Texas | Stan Torgunrud, Western Canada AWWA  
2020-2021 KENNETH J. MILLER FOUNDERS' AWARDEES
Shashi Bhatta, North Carolina AWWA-WEA  |  Maria Briceno, EA Engineering  |  Ginger Butler, CDM Smith  |  Kelly Comstock, Georgia Section AWWA  |  Charlene Dennis, California-Nevada Section AWWA  |  Frank Dubasik, Arizona Water Association  |  Farida Goderya, Texas Section AWWA/WEA-Texas  |  Christopher Harrison, Indiana Section AWWA  |  Matt Kallevant, Carollo  |  Thomas A. Kelly Jr., Ride With Purpose Association  |  Christine Kosmowski, Michigan WEA  |  Justin Ladner, American Water  |  Jennifer Liggett, Jacobs  |  Shane Majetich, Florida Section AWWA  |  Alesandra Reed, Rocky Mountain WEA  |  Erin Sedlak, Brenntag  |  Shantel Shepard, Pacific Northwest Section AWWA  |  Melanie Turlington, Bay Area Water Works Association  |  Christopher Waddell, Kentucky-Tennessee Section AWWA  
2019-2020 KENNETH J. MILLER FOUNDERS' AWARDEES
Brianna Barton, Carollo  |  Ruth Borgmann, North Carolina AWWA-WEA  |  Jaime Boutilier P. Eng., PMP, Ontario Section AWWA  |  Jeanne E. Conte, CDM Smith  |  Daniel K. Dawson, Southwest Section AWWA  |  Alisun DeKock, Michigan WEA  |  Katie Dillon, Pacific Northwest Section AWWA   |  Erin Donnelly, Brown and Caldwell  |  Shannon Frye, Kentucky/Tennessee Section AWWA  |  Lissa Gregg, Texas WEA  |  Stephanie Hearn, California/Nevada Section AWWA  |  Rahim Kanji, Ontario WEA  |  Laura L. Macklin, Arizona Water Association  |  David Majewski, Indiana Section AWWA  |  Willis Manis, Georgia Section AWWA  |  Luther E. "Gene" Miller, Ohio Section AWWA  |  Shawn A. Mulhern, Minnesota Section AWWA  |  Peter G. Nicol, Jacobs  |  Jordan D. Ollanik, California/Nevada Section AWWA  |  Lisa Van Waterschoot, Western Canada Section AWWA  |  Jacquelyn Weaver, New Jersey Section AWWA  |  Timothy S. Wilson, Ride With Purpose Association
2018-2019 KENNETH J. MILLER FOUNDERS' AWARDEES
Matthew L. Adams, AZ Water Association  |  Carey Aitken, Kentucky/Tennessee Section AWWA  |  Michele Baxter, Arcadis  |  Jeffrey Boltz, EA Engineering, Science, and Technology, Inc., PBC  |  Alexander M. Cosentino, Connecticut Section AWWA  |  Deena Davidson, Rocky Mountain AWWA-WEA  |  Sandra W. Donahue, Federal Water Quality Association  |  Andrea DuMont, Texas Section AWWA  |  Brinlee Lynn Finzel, Brown and Caldwell  |  Jaimie Foreman, Ride With Purpose Association  |  Ken Gambaro, Missouri WEA  |  Dan Haddock, Indiana Section AWWA  |  Layne D Jensen, Intermountain Section AWWA  |  Lamya King, North Carolina AWWA-WEA  |  Mike Matesic, Ontario Water Works Association  |  Afaf Musa, Ohio AWWA-WEA  |  Rita Newman, Stantec Consulting Services Inc.  |  Erin Nishikawa, Pacific Northwest Section AWWA   |  Lisa Pezzino, Bay Area Water Works Association  |  Yvonne Picard, Florida Section AWWA  |  Joshua Redner, Michigan WEA  |  Suzanne Rowe, CDM Smith  |  Kristine Savoia, British Columbia-Yukon Committee  |  Paul Scott, Hawaii Section AWWA  |  Chelsea Simkins, New Jersey Section AWWA  |  Alyssa "Sunshine" Smith, Jacobs  |  Greg Thomas, California/Nevada AWWA
2017-2018 KENNETH J. MILLER FOUNDERS' AWARDEES
Melissa Ariss, Arcadis  |  Gary Boychuk, P. Eng, Ontario Water Works Association  |  Bichvan W. Boyles, Ohio AWWA-WEA  |  Nicholas Dierkes, North Carolina AWWA-WEA  |  Danielle Dresch, Kentucky/Tennessee Section AWWA  | Angelita Fasnacht, American Water | Victoria Hawkes, New England Water Works Association  |  Jeff Johnston, Michigan WEA  |  Cindy Kransler, Ride With Purpose Association  |  J. Andrew Landgrum, Virginia AWWA-WEA  |  Bailey Leppek, Rocky Mountain AWWA-WEA  |  Samantha Liccketto, New Jersey Section AWWA  |  Teri Lytle, Carollo Engineers, Inc.  |  Kari MacDonald, Western Canada Section AWWA  |  Steve Meininger, Jacobs  |  Lisa Melton, AZ Water Association  |  Elyce M.T. Nollette, Federal Water Quality Association  |  Robert Regalado, Florida Section AWWA  |  Gabriel J. Rodriguez, California/Nevada AWWA  |  Anastasia Rudenko, New England WEA  |  Colleen M. Shanahan, Ecolab  |  Abbie Smith, EA Engineering, Science, and Technology, Inc., PBC  |  Patricia D. Spence, Indiana Section AWWA  |  Lynn Williams Stephens, Brown and Caldwell  |  Donald J. Tata, Tata & Howard, Inc.  |  Richard G. Thrash, Jr., CDM Smith  |  Alice E. Towey, Bay Area Water Works Association  |  Nickole M. Uva, Pennsylvania Section AWWA  |  Jonathan Vorheis, Texas Section AWWA  |  Laura Walker, Georgia Section AWWA
2016-2017 KENNETH J. MILLER FOUNDERS' AWARDEES
Amy Baker, AZ Water Association  |  Rachael Beam, Pennsylvania Section AWWA  |  Meredith Berlin, Rocky Mountain AWWA-WEA  |  Debbie Bradshaw, Florida Section AWWA  |  Anne Bridgman, Western Canada Section AWWA  |  Lorene Bruns, Michigan WEA  |  Jeff Cunningham, Indiana Section AWWA  |  Carolyn de Groot, Ontario Water Works Association  |  Ruth A. Gavel, New Jersey Section AWWA  |  Jolene Gibson, Pacific Northwest Section AWWA  |  Carolyn Grieves, Illinois Section AWWA  |  Paul L. Judge, North Carolina AWWA-WEA  |  Rachael Moxley, Federal Water Quality Association  |  Christian W. New, Nebraska Section AWWA  |  Jeroen Olthof, California-Nevada Section AWWA  |  Sandra Patterson, Southwest Section AWWA  |  Amy D. Riegler, Ohio AWWA-WEA  |  Tina Roncalli, Ride With Purpose Association  |  Martha W. Segal, Kentucky/Tennessee Section AWWA  |  Sophia Skoda, Bay Area Water Works Association  |  Al Sosebee, Georgia Section AWWA  |  Charles W. Tyler, New England AWWA-WEA  |  Trent Woodward, Texas Section AWWA
2015-2016 KENNETH J. MILLER FOUNDERS' AWARDEES
Douglas D. Borkosky, Ohio AWWA-WEA  |  Donald Q. Bunker, New England AWWA-WEA  |  Gary Craig, Ontario Section AWWA  |  Jerry Cravins, Kentucky-Tennessee Section AWWA  |  Linda De Kock, Michigan WEA  |  Jeff DeVille, South Dakota Section AWWA  |  Michael Dreiling, PE Virginia AWWA-WEA  |  Cindy Foss, Pacific Northwest Section AWWA  |  Jennifer M. Howells, Federal Water Quality Association  |  Jenny Lopez, AZ Water Association  |  Jennifer Meisenhelder, Florida Section AWWA  |  Amy L. Middleton, Texas Section AWWA  |  Mary Jane Peters, Indiana Section AWWA  |  Jeffrey Peters, Ride With Purpose Association  |  Sita Ramakrishnan, California-Nevada Section AWWA  |  Keller Schnier, North Carolina AWWA-WEA  |  Chris Ulm, Illinois Section AWWA  |  Erika S. Vardaxis, New Jersey Section AWWA  |  Ryan Walsh, Rocky Mountain AWWA-WEA  |  Stephen L. Williams, Georgia Section AWWA
2014-2015 KENNETH J. MILLER FOUNDERS' AWARDEES
Juan Fernando Aceituno, Florida Section AWWA  |  Emily Allen, Rocky Mountain AWWA-WEA  |  Katie Chamblerlain, New England Section AWWA  |  Michael E. Conner, P.E., California-Nevada Section AWWA  |  Donald Cuthbert, Ohio AWWA-WEA  |  Gary De Kock, Michigan WEA  |  Nicholas DeVecchis, New Jersey Section AWWA  |  James Dumpert, Federal Water Quality Association  |  Albert E Gallaher III, North Carolina AWWA-WEA  |  Deborah Goudreau, Ontario Section AWWA  |  Robert L. Horner, PE South Carolina AWWA  |  Jonathan Kunay, New England WEA  |  Martin MacVittee, Virginia AWWA-WEA  |  Laura L. McCasland, AZ Water Association  |  Dennis Ross, Ride With Purpose Association  |  Holly Shorney-Darby, Missouri WEA  |  Donna K Skidmore, Southwest Section AWWA  |  Meghan E. Slater, Connecticut Section AWWA  |  Peter B. Turgoose, British Columbia-Yukon Committee  |  Jacob J. Van Dyke, Kentucky-Tennessee AWWA  |  John Wiltrout, Indiana Section AWWA  |  Kristin Young, Pacific Northwest Section AWWA  |  Rob Cullwell, Texas Section AWWA
2013-2014 KENNETH J. MILLER FOUNDERS' AWARDEES
Anthony J. Bellitto, Jr., Pennsylvania Section AWWA  |  Stacy Ann Boyles, Federal Water Quality Association (District of Columbia)  |  Kali Bronson, Rocky Mountain AWWA-WEA, New Mexico Sub-Committee  |  Odetta Cadwell, Indiana Section AWWA  |  Adam Conner, Texas Section AWWA  |  James Cooling, New York Section AWWA  |  Andi Corrao, California-Nevada Section AWWA, San Diego Sub-Committee  |  G. Keith Denos, Intermountain Section AWWA  |  Andrew W. Fairey, South Carolina Section AWWA  |  Jagroop S. Gill, AScT British Columbia Water & Waste Association  |  Paul Klassen, Western Canada Section AWWA  |  Holly Kremers, Florida Section AWWA  |  Corin Marron, Arizona Water Association  |  Julie McLelland, PE North Carolina AWWA-WEA  |  Tim McLelland, Ohio Section AWWA  |  Gary Moxley, Kansas Section AWWA  |  Perry J. Nelson, Southwest Section AWWA  |  Nicki Pozos, Pacific Northwest Section AWWA, Northwest Oregon Sub-Committee  |  Rita Schmidt, Sudman Water Education Foundation (Sacramento)  |  David VanHoven, New England WEA  |  Tom Wiedmeier, Georgia Section AWWA  |  R. Vaughn Williams, P.E., Kentucky/Tennessee Section AWWA