As the end of August approaches, thousands are gathering online and in person to discuss a globally unifying topic: water. World Water Week, hosted by the Stockholm International Water Institute, brings together changemakers from over 150 countries to discuss water solutions through rich collaborations and exchanges.
Gisela Murrugarra, Peru Country Director, is co-leading a session focused on exploring tools to increase the impact and sustainability of water and sanitation investments. She believes the biggest challenge we face is sustainability, which requires innovation and partnership as we look for solutions to reach the populations without access to quality water services.
Below, Gisela reflects on the progress in Peru, World Water Week events, and lessons learned as Water For People helps communities achieve water access that will last for generations to come.

What is access to water like in Peru?
51% of Peruvians have access to safely managed water services. However, this figure is significantly lower in rural areas. Only 22% of Peruvians living in rural areas have access to safely managed water services compared to 59% of their urban counterparts. That's 5.5 million people living in rural areas without safely managed water.
Water For People believes everyone deserves access to safe, reliable water no matter where they live. We focus on districts – even the rural and hardest-to-reach — and work until every single person has access to safe and reliable water, sanitation, and hygiene services.
What is Water For People doing to reach rural communities in Peru?
Let's look at Asunción, a rural, mountainous district of nearly 13,000 people. Families are spread out, with homes on mountainsides and agricultural areas. Water For People has worked in this district since 2013, implementing community-managed piped water supply systems. As a result, every community, household, and public institution has access to reliable water services. This includes 57 schools and 3 healthcare facilities.
What does ensuring sustainability look like?
Together with government partners, we've dedicated significant time and resources to training local water committees on topics such as tariff calculation and collection, meter reading, administration, water quality and treatment, watershed protection, gender equity, and system operation, maintenance, and monitoring.
This training and close governmental collaboration will ensure committees can provide high-quality levels of service in the long term – independent of outside aid. Because that is sustainability. And that self-sufficiency is what makes Water For People unique. We aren't just installing taps and pipes; we're making sure water will flow for generations.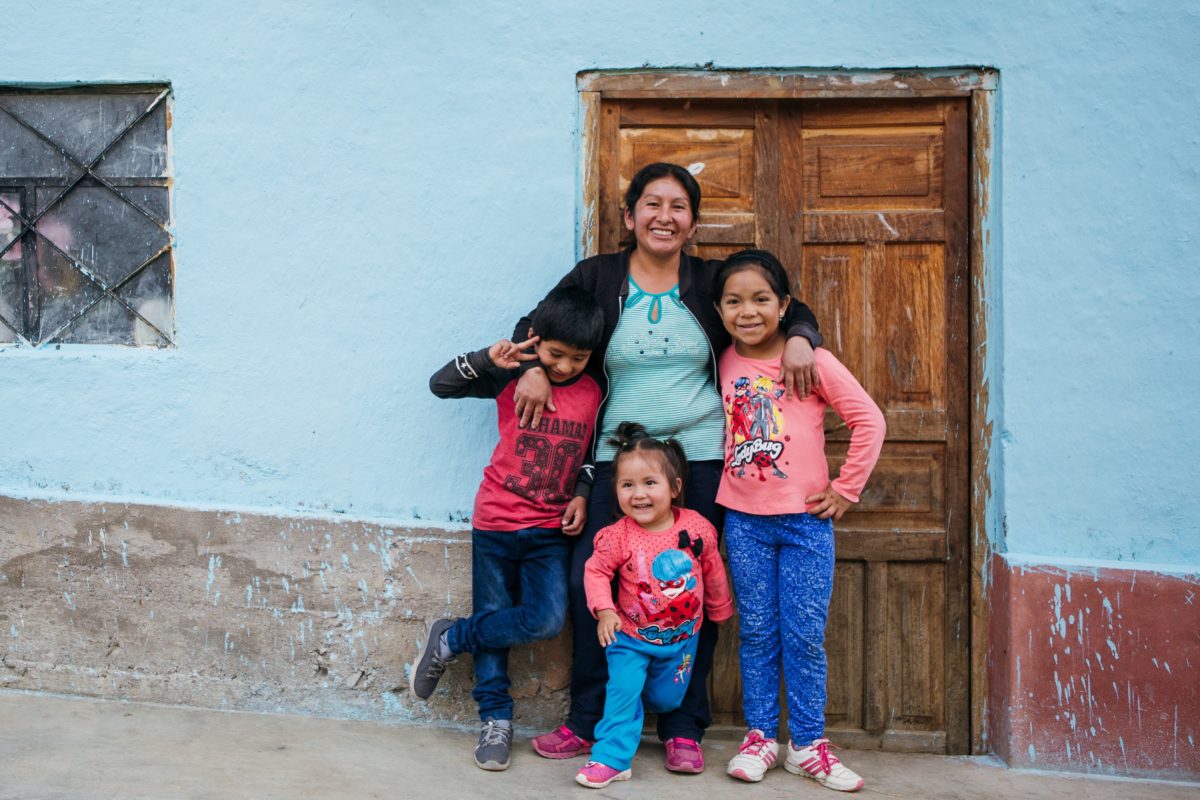 What is the significance of this work in Asunción?
This is precisely what I'm sharing during my World Water Week session! Thanks to a recent study conducted by our partners at Agenda for Change, we know that our work in Asunción has contributed to remarkably improved water services that are being sustained over time.
Water For People identified and then addressed various underperforming factors in the water system in Asunción. Factors like planning and financing for services, financing for operations and maintenance, and building the skills of local water, sanitation, and hygiene offices and providers.
From 2013-2019, the percentage of unserved households in Asunción decreased from 17% to 3%. Further, the local water committee, the one we invested time in training, has maintained water service delivery at intermediate or high levels.

We've demonstrated that improving these key factors, while working alongside the local government and committee, contributes to sustainable water services. It means our model is working. And it means communities across Peru will have sustainable, reliable water services.
What does this mean on a global scale?
It means we can solve the global water crisis. It takes partnerships, time, and commitment – and Asunción is an example of how it can happen.

I'm looking forward to accelerating and expanding our pursuit of sustainable water, sanitation, and hygiene services in Peru and alongside my colleagues all over the world.
Share this post with your networks