Nearly 1 in 2 people don't have access to a decent toilet
And almost 500 million still defecate in the open.¹ Without bathrooms, families lack dignity and risk getting sick from waterborne diseases.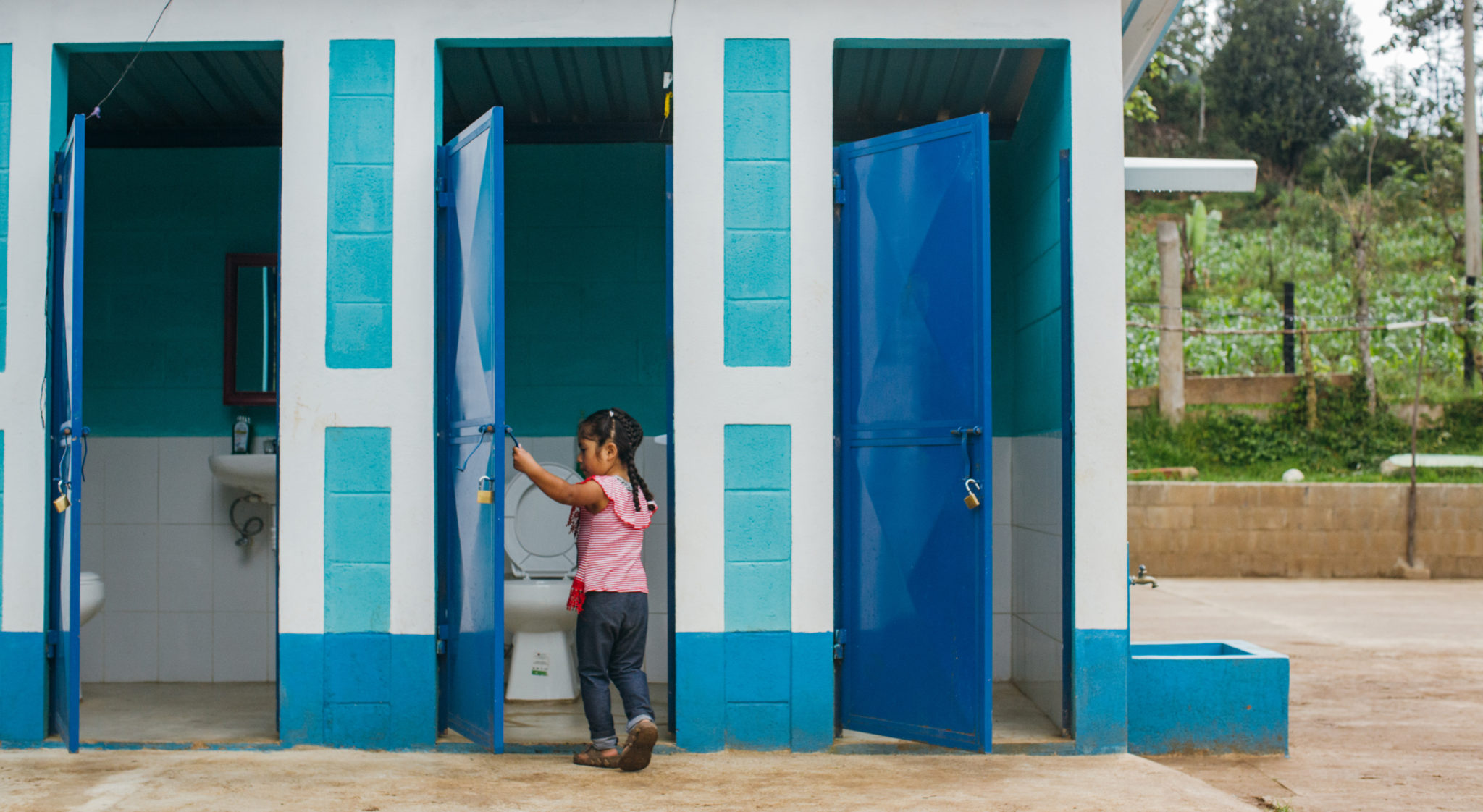 A Toilet Changes Everything
A toilet isn't just a nice luxury. It's a necessity for a dignified, healthy, and safe life. Having a toilet and safely managed sanitation services improves community health by eliminating preventable waterborne diseases like cholera and diarrhea. And a good household toilet improves safety, since it can be dangerous to find a place to go outside – especially at night, and especially for women and girls.
This is how we do it
We believe the best way to get families access to better bathrooms is through sanitation businesses. We don't give away toilets – that's not sustainable. And because families aren't investing their own resources or choosing their own toilets, they're less likely to use them.
Instead, we make sure families have affordable toilet options, access to skilled contractors who can build bathrooms, and safe ways to take care of waste. Here's how it works:
EDUCATING: We partner with communities and districts to educate families about stopping open defecation to improve community health.
INVENTING: We invent new ways of approaching sanitation services and new sanitation products based on what local communities need. This includes things like new types of toilets, methods of financing and constructing toilets, and ways to safely manage waste.
TESTING: Once these new sanitation approaches show promise, we test them with customers and entrepreneurs in local markets. This shows us where we can improve and whether there is demand for the new product or service.
MONITORING: Along the way, we monitor to make sure these new sanitation products or services are working and reaching new families, and that local supply chains exist for parts.
SCALING: If a new product or service is doing well in local markets, we work to scale it to entire cities or regions, so more people can access better sanitation services.
EXITING: We believe markets and businesses are best suited for sustaining sanitation services, so once we see enough growth of a product or service, we stop our involvement and trust the market to sustain strong sanitation services.
0
million people served by sanitation initiatives
This is How Safe Sanitation Changes Lives
John grew up in poverty. He stopped going to school because people would make fun of how worn his uniforms were. Without finishing his education, he had to jump from job to job to survive. One day he heard about an opportunity from Water For People to be trained in sanitation businesses. He attended the training and started his own business building latrines, and eventually added pit latrine emptying to the services he offered. His business has not only created a much better life for him and his family, but his services are improving health and hygiene throughout his city in Malawi.