1 in 4 people doesn't have access to safe drinking water
Having clean drinking water is a basic necessity that many of us take for granted, but over 2 billion people lack access to clean water.¹ That's about 1 in 4 people in the world.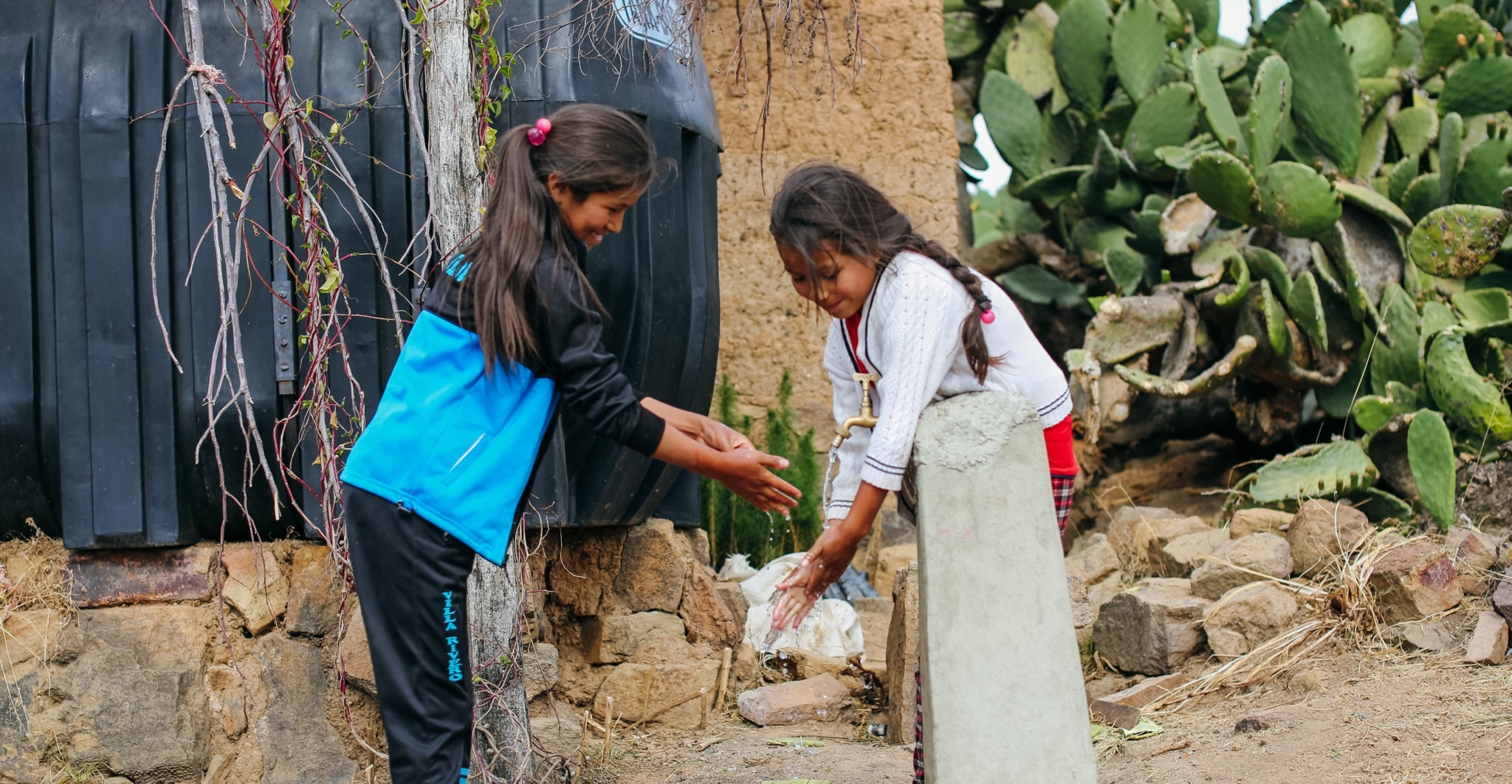 Water Changes Everything
Safe water doesn't just mean people gain hours back for themselves and their families. It means people live longer, healthier lives. Parents are more likely to see their children grow up. The economy expands. Political unrest decreases. Families can keep their kids in school. There's more time for work, rest, and play.
That's why we're doing everything we can to build a global movement to bring water to Everyone Forever.
This is how we do it
Water For People empowers local communities to create lasting change. We ensure communities have water that lasts for generations by working at the district level, because district governments are responsible for providing and managing water services. Here's how it works:
LISTENING: We do everything in partnership with local governments and communities, so we start by listening and learning. When we're invited into an area, we take the time to meet with partners, listen to their ideas, and assess existing resources.
PLANNING: We take everything we've learned, and alongside local government partners we make a plan that covers every family, clinic, and school. No one gets overlooked or left out.
BUILDING: Now comes the part where we and our partners get our hands dirty. We build wells, place pipes, and install taps. We make sure there are facilities to test and treat water. Sometimes we build local institutions that manage water services and operate water systems. Other times we build supply chains so parts for repairs are available locally.
TRAINING: We spend time training local mechanics and government offices to monitor, repair, and manage water systems. Then with our government partners we train community water committees on topics like tariff collection and managing water resources. All of this ensures services are sustainable.
ADVOCATING: Throughout the process, we work hand in hand with local and national governments, advocating for laws and institutions that will manage and protect water services long into the future.
MONITORING: Every year, we monitor water services. This lets us see how close districts are to reaching Everyone Forever, and gives us and local partners the information to make adjustments as necessary.
OBSERVING: Once we know everyone in a district has water services that are sustainable, we consult and provide oversight to district governments for 3 to 5 years to make sure those services remain at high levels.
EXITING: When a district has sustained water services without our direct support, our work there is finished. Confident that local governments and communities can manage water services for the long term, we shift our investment to new areas.
0
million people reached by Water For People with reliable water access
This is How Clean Water Changes Lives
Debasis Mondal's job is to make sure communities in his region of India always have water. He is a Jalabandhu, which means "Friend of Water." As a trained handpump mechanic, he makes sure broken pumps are fixed as soon as possible. Before he began this job, it could take weeks for handpumps to get fixed. Now, with Debasis's business nearby, repairs are done within a day. Thanks to Debasis and donors like you, families across India can count on reliable access to safe water – every day.