Water For People's Co-CEOs explain why this matters.
No matter where you are in the world, working with governments can be a challenge. There's bureaucracy, politicking, red tape and the snail's pace of change. So often for good reason, it's been easier for global NGOs to work around the governments in the countries where they work, especially if they don't need to directly interact.
But water, sanitation, and hygiene (WASH) are part of the basic services that a government is supposed to provide to their citizens. And access to water and sanitation are recognized by the United Nations as human rights – fundamental to everyone's health, dignity and prosperity. Because Water For People's plan is to eventually exit the countries we're working within, partnering with governments and strengthening national systems is a necessary requirement for our work.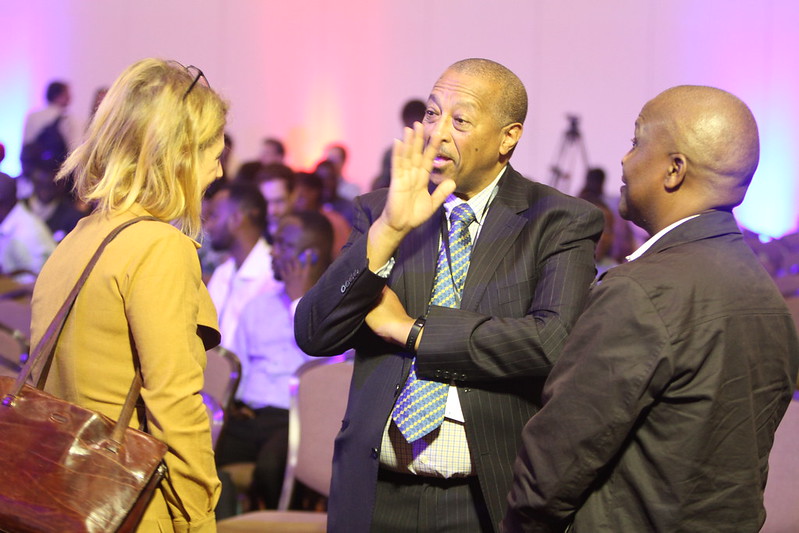 Below, Co-CEOS Mark and Samson explain the impact that has come from taking the long view—partnership with local and national leadership, supporting initiatives they are already working toward, and empowering communities to manage their own systems with support from local government instead of outside actors.
Samson: As NGOs, we're only as good as where we're working. Our role isn't to replace governments, but to support them through the policies and systems they have in place. At the end of the day, sustainable access is only as good as government leadership and ownership.
Mark: We want to be able to exit the country we're working in at some point and we can't do that without the government's involvement in sustaining the work. Even when national governments experience political turmoil as was the case with Bolivia a few years ago, our Bolivia team's positive relationships at the ministerial level meant the sustainability of our work continued.
And almost on the flipside, the credibility of the work in Cuchumuela at a local level has given us more relationships and access at the national level.
Samson: That credibility is everything. Governments don't like outsiders coming in and telling them what to do, but when you can show them what you have done elsewhere and how they could benefit, when you can bring them along in the planning, it's a whole different conversation.
In Rwanda, for example, every time we start a new Everyone Forever district, we bring all the groups together before we start—the Ministry of Infrastructure, the Ministry of Local Government, the district government, WASAC—and say, what's our vision? What do we want to achieve? How much is it going to cost us? How much is each partner able and willing to contribute? What are the duties and responsibilities of each partner?
We expect that by the end of 2023, every single district in Rwanda will have a WASH district investment plan which will set them up for investment in infrastructure but also sustainability of services. This model and partnership is truly exemplary.
Mark: In Honduras, we are partnering with national WASH sector officials and our Destination 2030 Alliance partner IRC to help make La Paz the first department (similar to a U.S. state) with universal and sustainable water access, without co-investing substantial infrastructure money. The local governments are handling that part, and we're providing the training and technical support to their team to build capacity and hire up. It will take years to complete, but we believe the 19 districts of La Paz are doing exactly what is necessary to build a solid foundation to sustain their future.
Samson: Similarly in India, one of our focuses is on capacity-building and technical support to district and local governments to further the effective implementation of national water and sanitation efforts. Governmental programs like Jal Jeevan Mission aim to provide piped water connections to all rural households by 2024. There is national will for these efforts that we can support with what we've learned working across West Bengal, Bihar, and Maharashtra.
---
Share this post with your networks