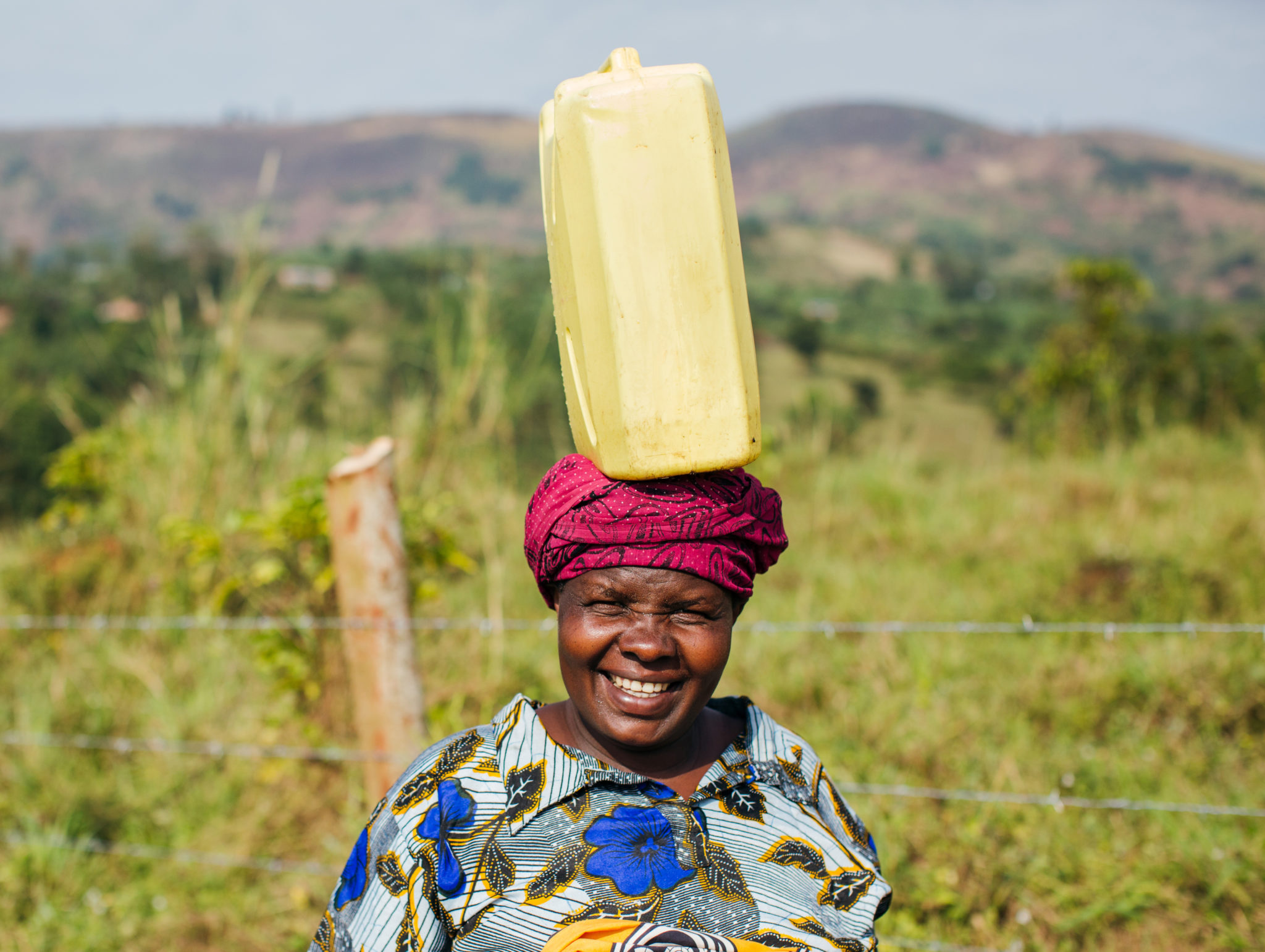 Our Background
In 2015, members of the United Nations adopted a plan of action called "The 2030 Agenda for Sustainable Development." This plan was created to help us all move toward a better world. At the center of this plan are 17 Sustainable Development Goals, which are urgent needs that countries and organizations around the world should address.
Sustainable Development Goal (SDG) 6 is to "ensure availability and sustainable management of water and sanitation for all." In other words, water and sanitation for Everyone Forever.
Water For People has a strategy to make this goal a reality for all.
The Strategy to Achieve Water for Everyone Forever
We know our Everyone Forever model works. Now it's time to increase our impact. Our goal? Expand our impact 20 times over.
To do that, we have three short-term goals that will guide everything we do in the next few years (through 2021). These goals are proof, global leadership, and scale. 
As we move forward on each of these goals, we'll see our impact expand, and we'll draw closer to the achievement of Sustainable Development Goal 6.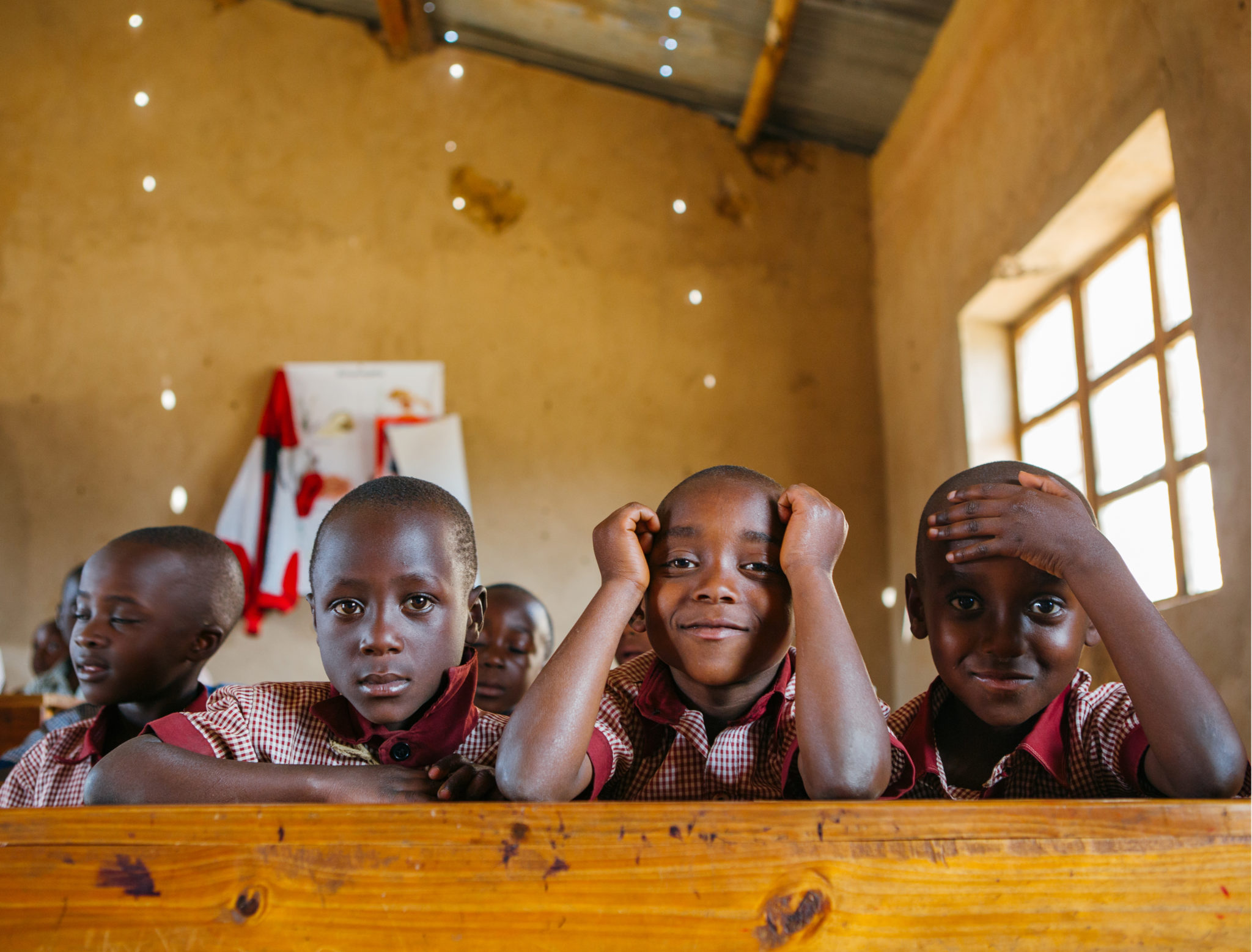 We will prove that the Everyone Forever model can end the global water crisis. We need the world to see that it is possible to create sustainable water systems for everyone. By 2021, we will expand our work from 30 to 40 districts. And in 18 of those districts, every community will have reliable water services.
We will share our experiences — the good and the bad — by collaborating with governments, civil society, and others in the water sector. We want everyone to benefit from our work. Sharing our knowledge will help others who are focused on achieving SDG 6.
We will advise governments, businesses, and partners beyond the 40 districts where we work directly. Using our expertise, we will help create national policies and systems that can scale sustainable water and sanitation services to millions of people across entire countries.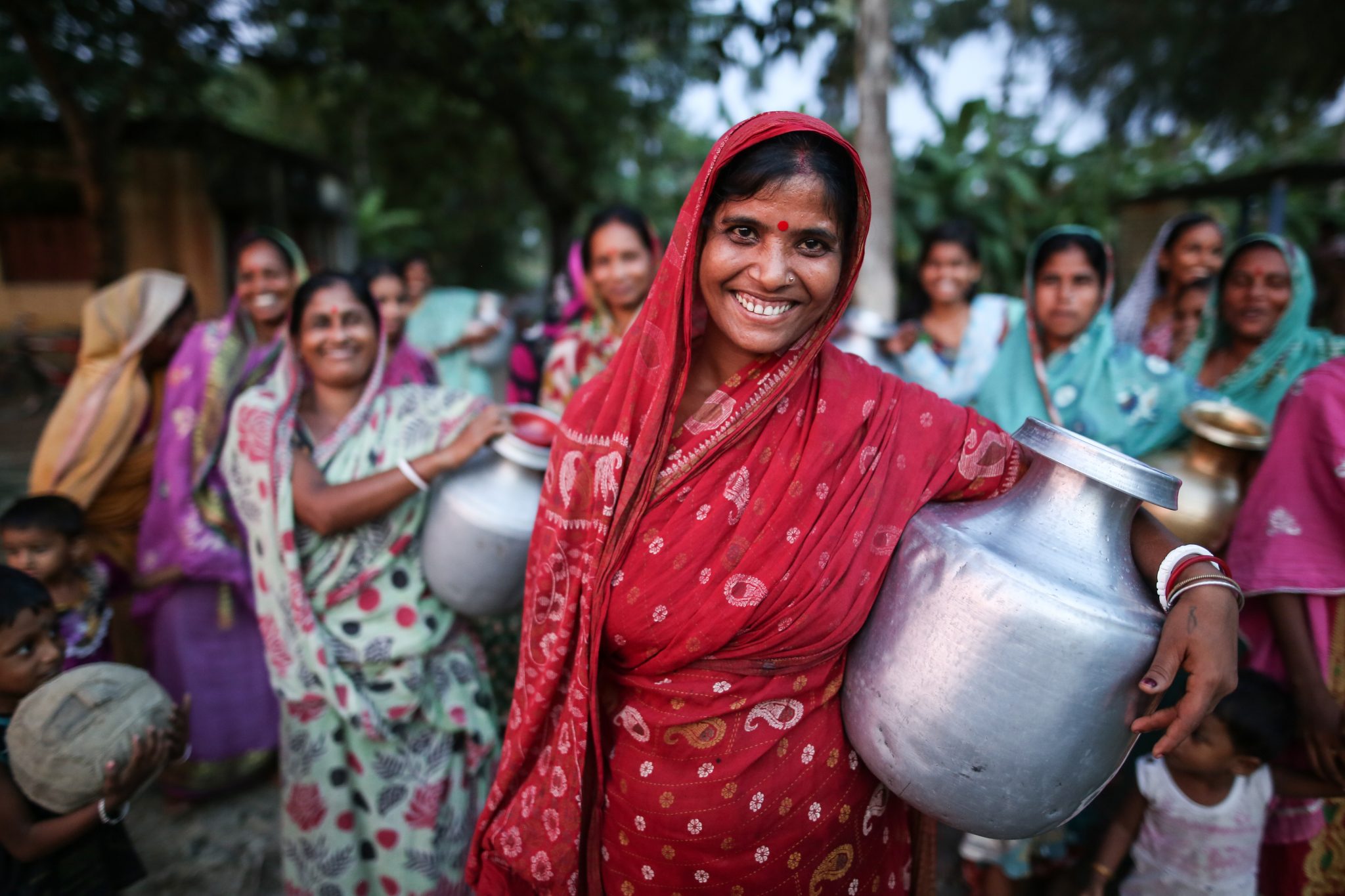 The Results
When we reach our goals, our work will have impacted 80M people indirectly in Uganda, Rwanda, Bolivia, and Peru – a 20-fold increase over the 4M people we will directly impact across nine countries by 2021. From individuals to schools to communities to districts to entire countries, we are seeing millions of people gain access to water – Forever.
Read our strategic plan summary.
The Next 10 years
Water For People has a bold vision for the future: Destination 2030. Why 2030? It is the target year for United Nations member countries to achieve the Sustainable Development Goals (SDGs), ultimately creating a better world by eradicating poverty, ensuring equality, and protecting the environment. While our work is connected to several SDGs, SDG 6 is our north star: Ensure availability and sustainable management of water and sanitation for all.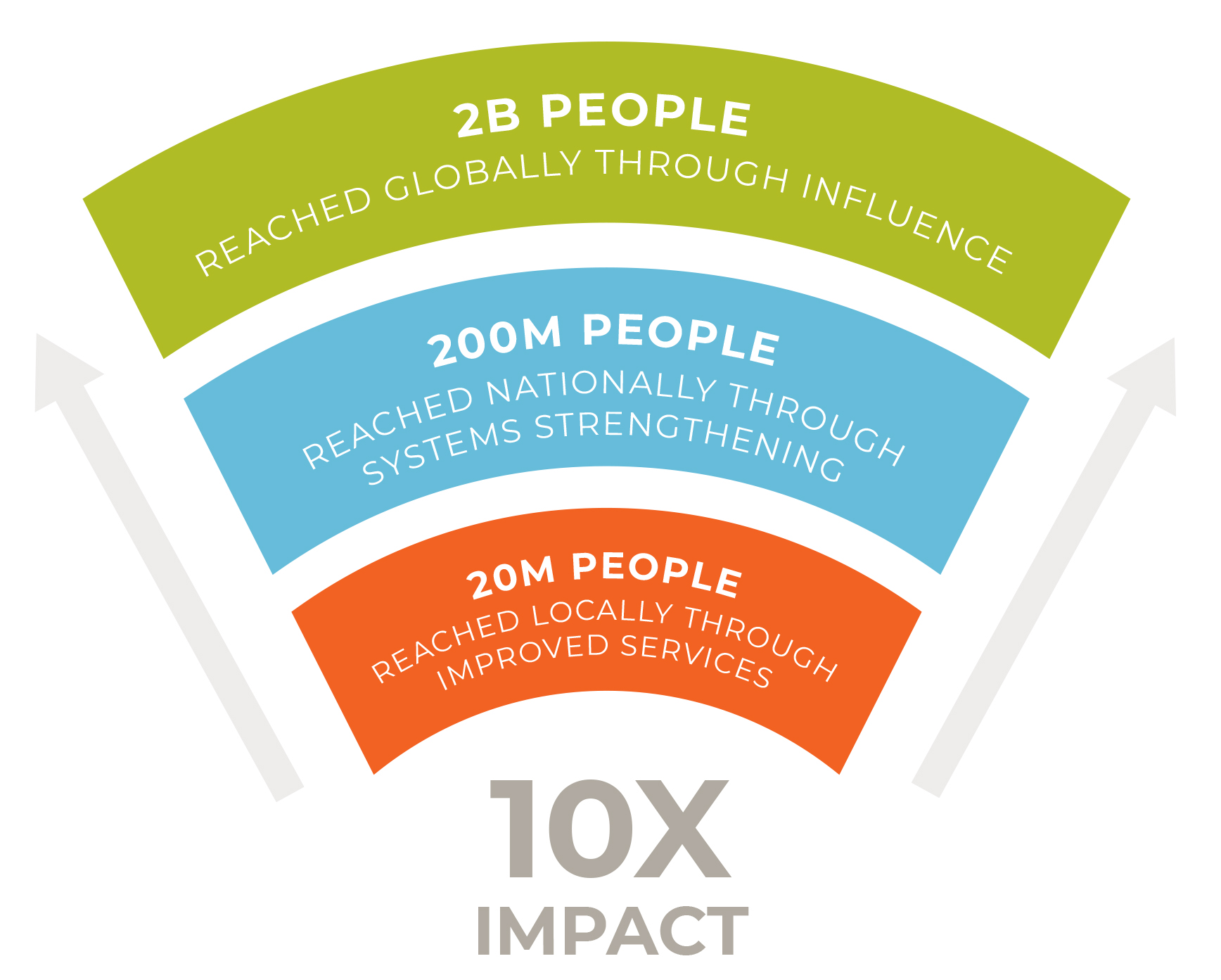 Destination 2030 is Water For People's vision to accelerate global progress toward this milestone. We believe billions of lives can be positively transformed with sustainable access to water and safely managed sanitation. Achieving SDG 6 means every country will have reliable systems and services in place that reach all citizens.
The foundation for Destination 2030 is built on replicating and scaling our proven Everyone Forever impact model to reach people beyond the nine countries and 39 districts where we currently work. Water For People is well-positioned to lead this charge. We will do this together with our strategic partner, IRC, and in collaboration with other like-minded organizations to ultimately reach these ambitious goals at local, national, and global levels.
For more information about supporting Destination 2030, please email info@waterforpeople.org.