THANK YOU FOR BEING A WATER FOR PEOPLE CHAMPION THROUGH YOUR COMMITTEE OR WORKPLACE
This page provides a collection of resources for branding, events, and awards to help boost the effectiveness of your outreach. 
Not finding what you need? Reach out anytime to Julie Kauffman (Workplace Giving) or Georgia David (Committees).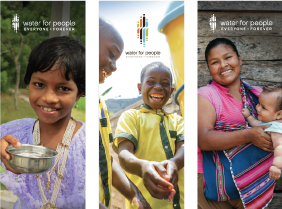 CHAMPION RESOURCES BRANDFOLDER
The Champion Resources Brandfolder is a collection of logos, photos, videos, promotional designs, printables, and programmatic information all tailored for volunteers. Create a free account to access all the resources.
Check out our Brand Guide which provides information, details, and best practices regarding the Water For People brand.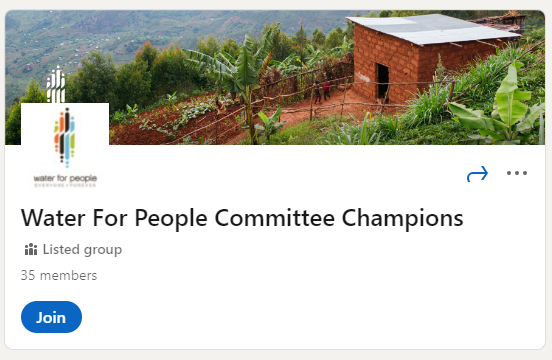 Connect with other committee and workplace giving champions on LinkedIn!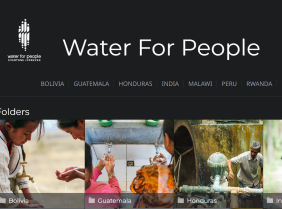 Find photos to fit your needs with our public SmugMug gallery!
EVENTS AND AWARDS RESOURCES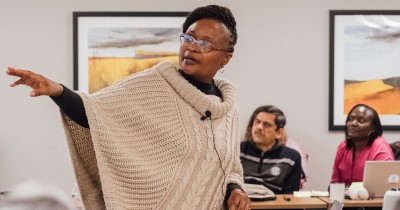 If you would like a Water For People staff member or another Champion to speak at your event, fill out this form.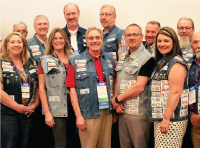 KENNETH J. MILLER FOUNDER'S AWARD
Learn how your workplace or Committee can recognize team members for outstanding volunteer service through the prestigious Miller Award.
PROMOTIONAL AND IN-COUNTRY ITEMS
We have a small supply of branded promotional and informational items to share with you to enhance your Water For People events and fundraisers. Looking for a way to show your love for Water For People anywhere you go? Check out our Merch Store!
We also have a small stock of in-country items that are collected from the countries where we work that can be used for silent auctions or raffles. We will send a maximum of 2-3 items for any specific event.
Please fill out this form to request promotional items for your Committee. All requests must be received at least one month prior to when the items are needed.
To see examples of promotional items we may have in stock, please visit the "Promotional and Display Items" section on the Champions Brandfolder.