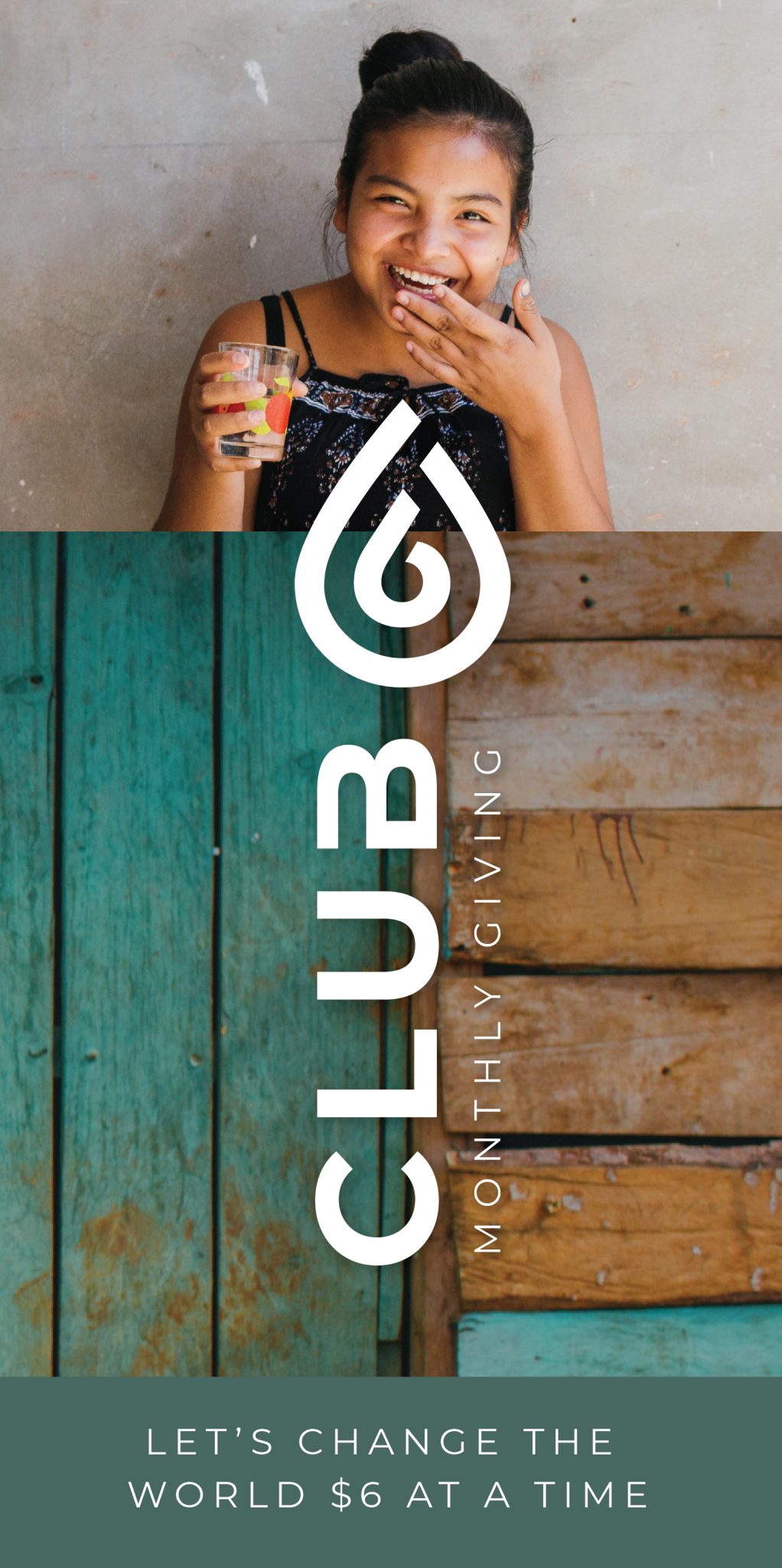 Welcome to Club 6, Water For People's monthly giving community.
By donating $6 a month to Water For People you'll be part of Club 6 – a passionate group that believes in doing our part to help end the global water crisis.
Get a free Club 6 T-shirt when you join!
Our dream is to build Club 6 into a large community of like-minded, passionate givers. While $6 may not seem like much, over a year's time, this grows to $72 and provides at least one person with reliable water access for an entire year. Now multiply this across the entire Club 6 community, and we can create something big. Really big!
When you join Club 6 by signing up to donate monthly, you'll be part of our journey to change the world $6 at a time. Share a post with #JoinClub6 on Instagram – there's great power in coming together.
Head over to our exclusive Club 6 shop and check out the hoodies, shirts, hats, and other items. When you shop, you'll be supporting access to safe, sustainable water around the world.