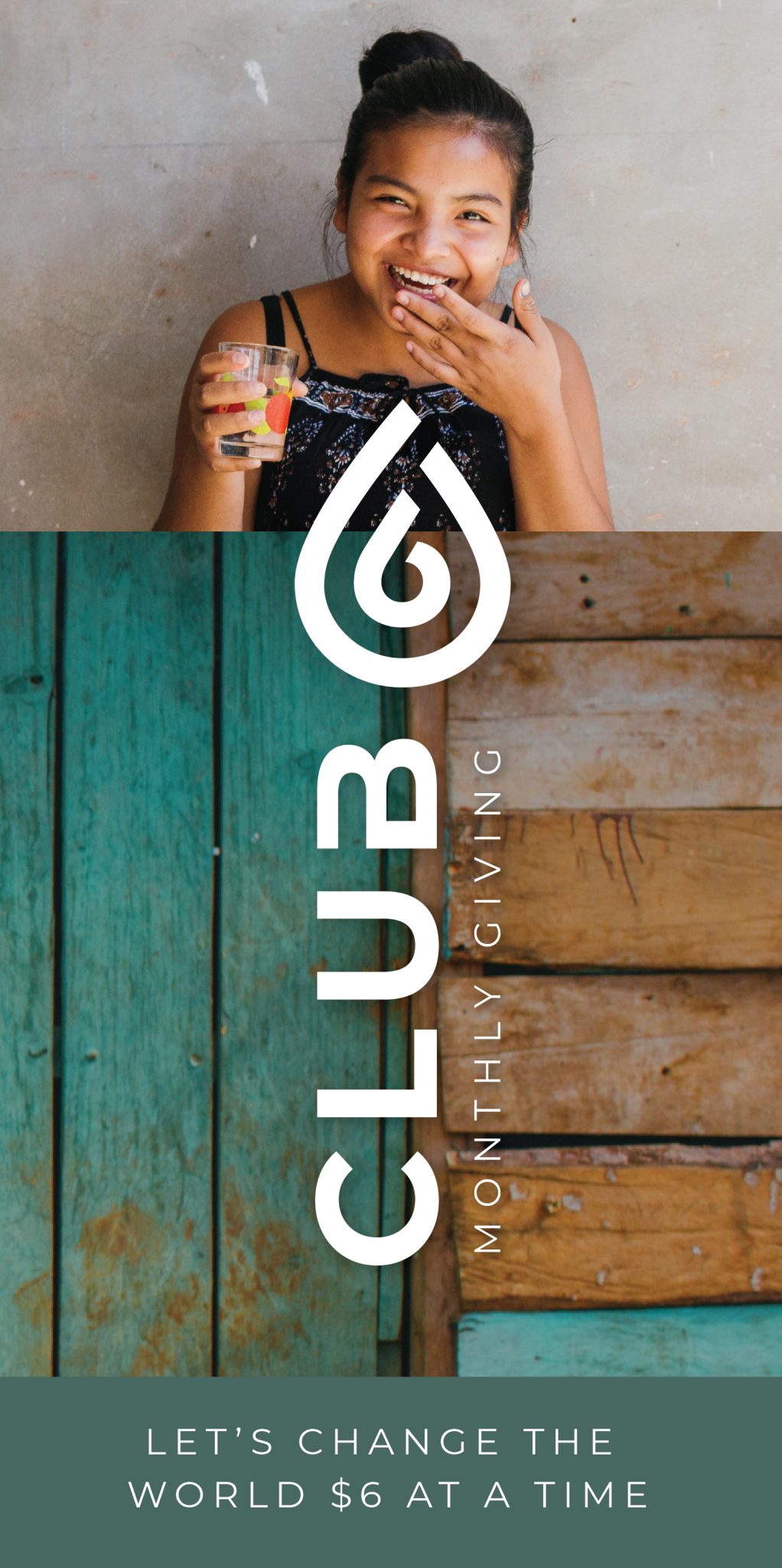 By donating $6 or more a month to Water For People you'll be part of Club 6 – a passionate group that believes in doing our part to help end the global water crisis.
Our dream is to build Club 6 into a large community of like-minded, passionate givers. While $6 may not seem like much, over a year's time, this grows to $72 and provides at least one person with reliable water access for an entire year. Now multiply this across the entire Club 6 community, and we can create something big. Really big!
1. Education - When kids can stay in school instead of spending hours each day fetching water, life changes for the better.

2. Health - Unsafe drinking water causes 88% of diseases in low-income countries. With safe water and hygiene practices, sickness is kept away. 

3. Time - In some parts of the world, women and girls spend up to 6 hours a day collecting water. Having reliable water in their homes and communities gives them that time back. 
4. Sustainability - Our work means water and sanitation that lasts - for every family, health clinic, and school. 
5. Jobs - We're also creating jobs. With training, people become plumbers, toilet sellers, pit emptiers, and entrepreneurs of many kinds. 
6. Multiplying Your Gift - Your giving (and impact!) is multiplied thanks to strategic partners. Plus, the health and economic benefits of clean water increase the return of every dollar you give. 
Head over to our exclusive Club 6 shop and check out the hoodies, shirts, hats, and other items. When you shop, you'll be supporting access to safe, sustainable water around the world.